From: Sofia Vasilakaki <svasilak.chem.uoa.gr>
Date: Thu, 18 Jun 2020 12:58:09 +0300
About the atom types, carbon atoms in thymin in dna are not aromatic and
have an sp2 atom type, same with my molecule.
I run a dna minimization (amber tutorial1) and I did not notice any
planarity issue. But again, the atom charges are not so different like the
ones I generated in gaussian for my molecule.
I attach a pic with this part of my molecule after a short min in solvent.
Thank you
Sofia
> On Mon, Jun 15, 2020, Sofia Vasilakaki wrote:
>
>>
>>I assigned atom types with antechamber and I used ff12SB.
>
> Check the atom types you have versus those in thymine itself: is
> anything different?
>
> Is your modified thymine less planar than you would get with a similar
> simulation of thymine itself?
>
> It's still not clear how big a deviation you are seeing; nor what
> happens upon minimization.
>
> ....dac
>
>
> _______________________________________________
> AMBER mailing list
> AMBER.ambermd.org
> http://lists.ambermd.org/mailman/listinfo/amber
>
_______________________________________________
AMBER mailing list
AMBER.ambermd.org
http://lists.ambermd.org/mailman/listinfo/amber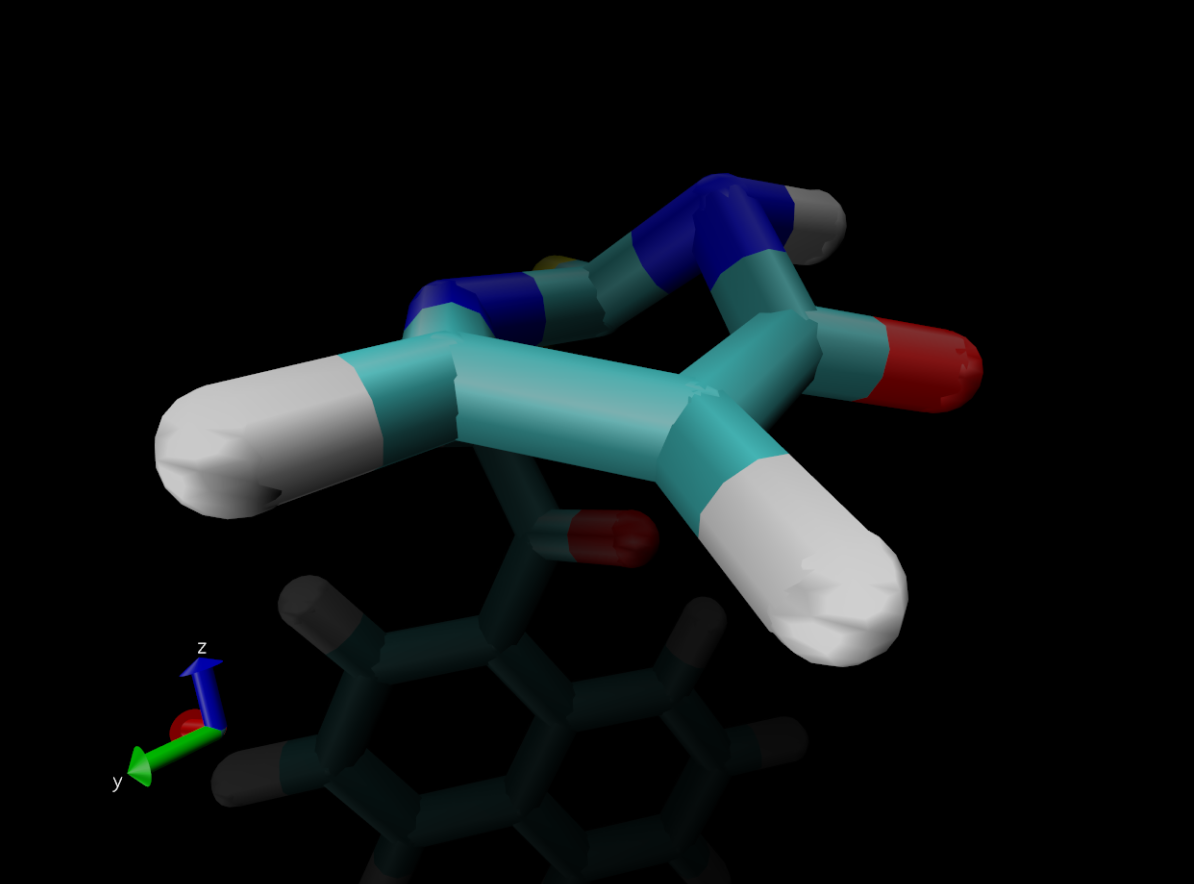 (image/png attachment: min1.png)
Received on Thu Jun 18 2020 - 03:00:03 PDT