Re: [AMBER] bond connections
From: Jonathan Sheehan <jonathan.sheehan.gmail.com>
Date: Sun, 6 Dec 2015 02:41:34 -0600
> On Sat, Dec 5, 2015 at 1:19 AM, mohammad r <mohammad.r0325.yahoo.com> wrote:
>> Thank you Jason,
>>
>> Unfortunately I cannot open the image you've sent to me(I tried paint and
>> windows photo viewer). Can you please send it in another format?
Dear Mohammad,
Here's a fixed image of the molecule. You can see many severe
distortions. You need to go back and correct those, as Jason said.
_______________________________________________
AMBER mailing list
AMBER.ambermd.org
http://lists.ambermd.org/mailman/listinfo/amber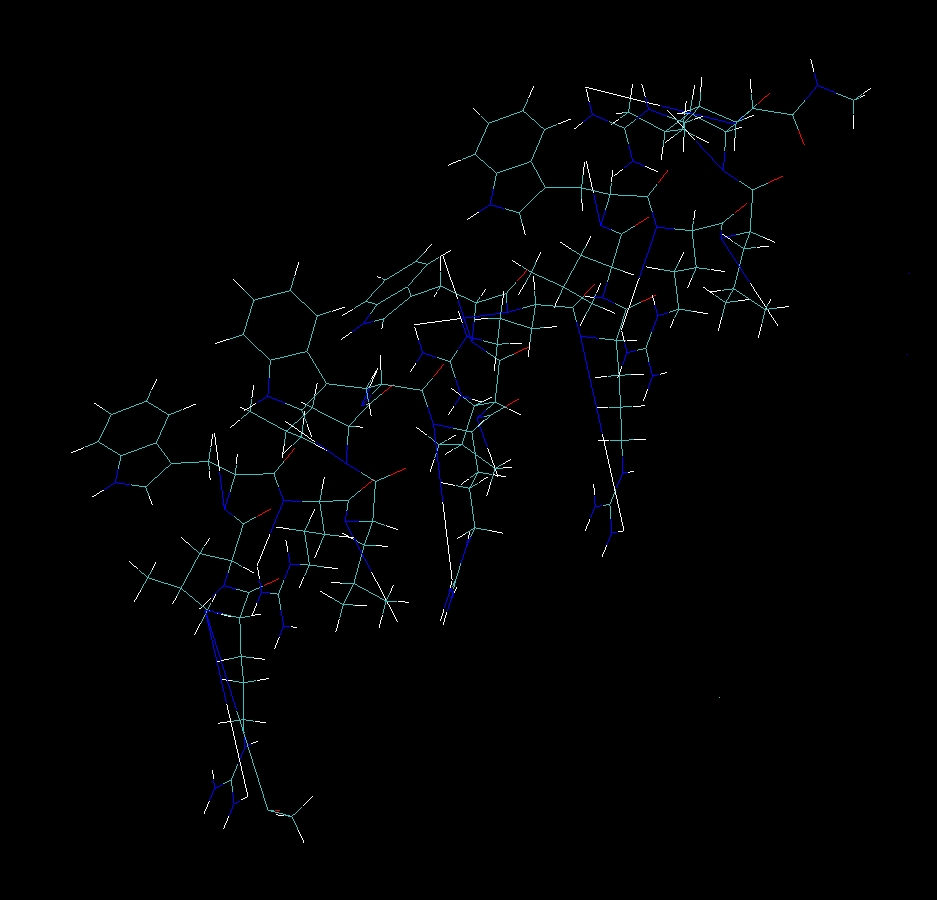 (image/jpeg attachment: snapshot_fixed.jpg)
Received on Sun Dec 06 2015 - 01:00:04 PST
Custom Search