From: zhonghe xu <zhonghexu01.163.com>
Date: Mon, 7 Dec 2015 22:25:27 +0800 (CST)
Hi Amber Users£º
I used Amber14 to run SMD (jar) simulations combined with explicit solvent constant pH.
I also analysed the distance between pulling group and reference group using distance
command in cpptraj module. Then I found the results (distance vs time) obtained from analysis of
trajectory are severely deviated from standard output of jar, which can be seen in below figure.
By the way, I also excluded periodic boundary condition (image) effect during analysis the distance,
and the aforementioned problem was never found in previous SMD (jar) simulations without constant pH
for same system.
Thanks in advance!
Zhonghe Xu
_______________________________________________
AMBER mailing list
AMBER.ambermd.org
http://lists.ambermd.org/mailman/listinfo/amber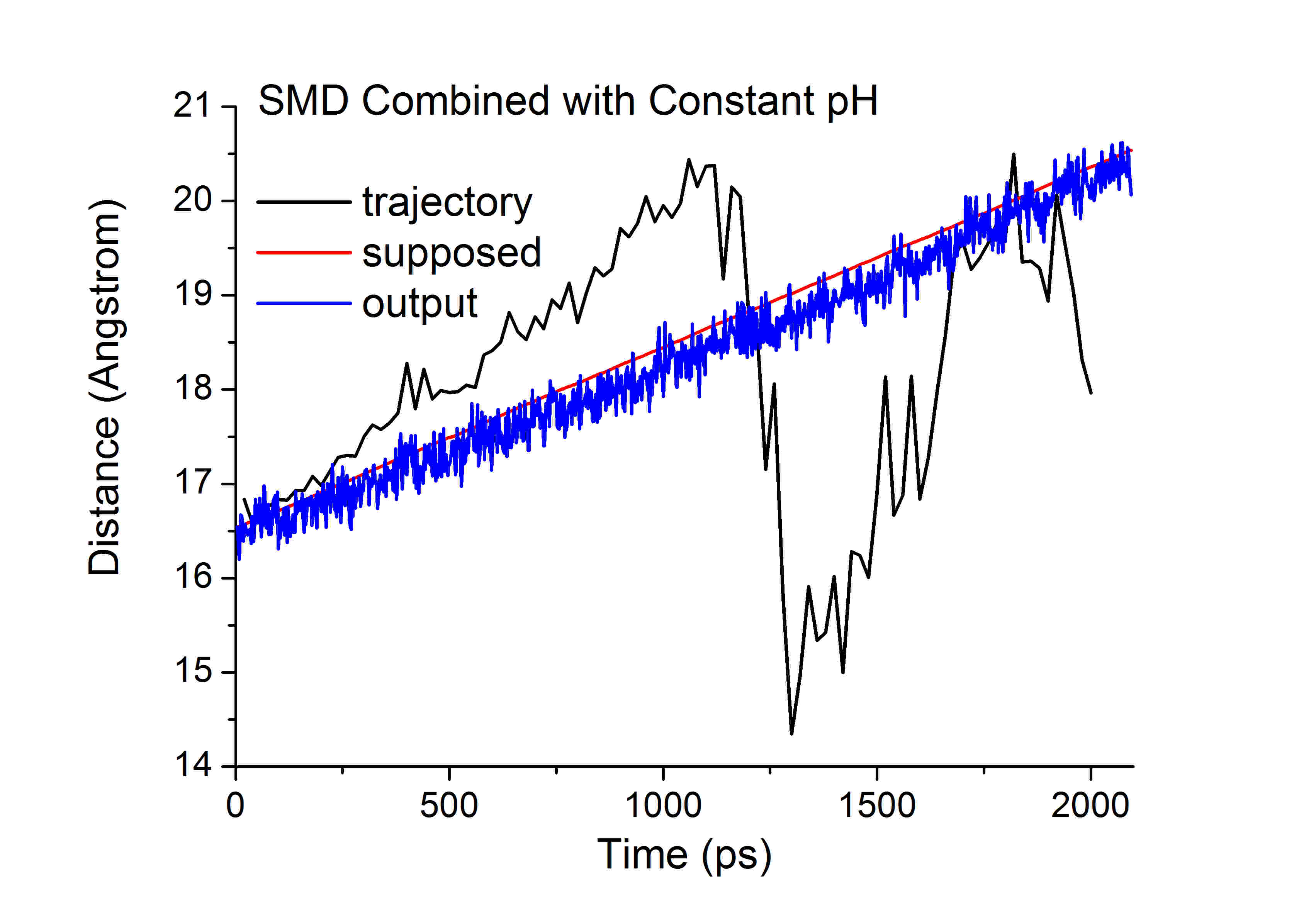 (image/jpeg attachment: SMD_pH.JPG)
Received on Mon Dec 07 2015 - 06:30:04 PST