From: mohammad r <mohammad.r0325.yahoo.com>
Date: Thu, 3 Dec 2015 19:27:51 +0000 (UTC)
I could open the amber crd and top files but I thinksomething is wrong with it. In line and bond drawing method a line connectionis between my system and a point in far away from my system. I attached theimage, my system is located on the left hand and a line is out of it. But this line does not appear
 in the gro file.
On Thursday, December 3, 2015 9:47 PM, Brian Radak <brian.radak.accts.gmail.com> wrote:
I can't speak directly to the VMD internals, but my experience has led
me to believe that VMD will skip the heuristic distance check if a
topology file (e.g. PSF or prmtop) is read. This seemed most apparent to
me by looking at rigid waters or disulfide linkages with and w/o loading
a PDB with a matching PSF.
Brian
On 12/03/2015 12:05 PM, Jason Swails wrote:
> On Thu, Dec 3, 2015 at 12:55 PM, mohammad r <mohammad.r0325.yahoo.com>
> wrote:
>
>> When I open the amber topology file in vmd, it can read the number of
>> atoms but the number of frames is zero so it shows nothing, in opening the
>> .crd file the number of frames and atoms are zero. But when I open the .gro
>> file it shows the system correctly.
>>
> ​You need to load both the prmtop *and* the coordinate file.  The prmtop
> defines the molecule, and the crd file provides the frame.
>
> Make sure you load the coordinate file as the correct type.  If it is the
> inpcrd file, you need to select "Amber 7 restart", not "Amber coordinates".
>
> As for the GRO file showing the system correctly -- I believe this is
> because VMD draws the bonds based on distance, NOT necessarily what is
> inside the Gromacs or Amber topology files.  You really need to check the
> appearance of the Amber topology file with Amber coordinates to see if some
> mistake was made there.
>
> HTH,
> Jason
>

-- 
Brian Radak
Postdoctoral Scholar
Gordon Center for Integrative Science, W323A
Department of Biochemistry & Molecular Biology
University of Chicago
929 E. 57th St.
Chicago, IL 60637-1454
Tel: 773/834-2812
email: radak.uchicago.edu
_______________________________________________
AMBER mailing list
AMBER.ambermd.org
http://lists.ambermd.org/mailman/listinfo/amber
  



_______________________________________________
AMBER mailing list
AMBER.ambermd.org
http://lists.ambermd.org/mailman/listinfo/amber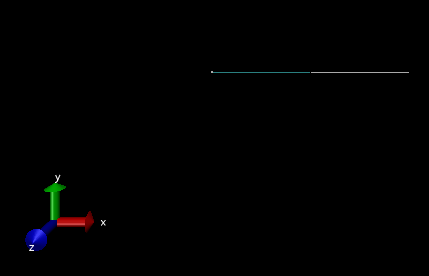 (image/png attachment: Capture.PNG)
Received on Thu Dec 03 2015 - 11:30:03 PST