From: 姜笑楠 <jiangxn.mail.sioc.ac.cn>
Date: Thu, 24 Mar 2011 15:31:34 +0800
Hello,
I removed all the spaces and the result is the same as before.
input file
output file
发件人: Daniel Roe
发送时间: 2011-03-24 15:02:43
收件人: AMBER Mailing List
抄送:
主题: Re: [AMBER] odd output from rms measurement
Hi,
On Wed, Mar 23, 2011 at 8:35 PM, Jason Swails <jason.swails.gmail.com> wrote:
> Dan or Tom would probably know this better than me, but it seems that the
> existence of spaces in the mask definition (without using "" to encompass
> them) could be problematic, as the parser would interpret that as different
> tokens. No guarantee this is true, since I'm not a ptraj expert.
Just to confirm, Jason is correct on this; ptraj will interpret
:1-112 @CA, C, N
as four separate tokens and will only use ":1-112" as the mask. Remove
the spaces to get ptraj to process the entire mask.
-Dan
_______________________________________________
AMBER mailing list
AMBER.ambermd.org
http://lists.ambermd.org/mailman/listinfo/amber
_______________________________________________
AMBER mailing list
AMBER.ambermd.org
http://lists.ambermd.org/mailman/listinfo/amber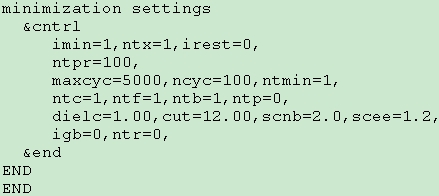 (image/jpeg attachment: Catch1.jpg)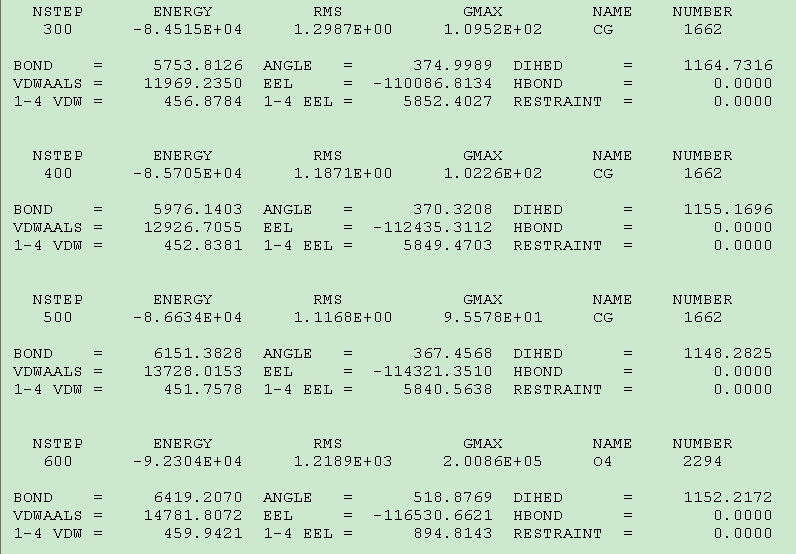 (image/jpeg attachment: Catch0.jpg)
Received on Thu Mar 24 2011 - 01:00:02 PDT