From: Hannes Wallnoefer <Hannes.Wallnoefer.uibk.ac.at>
Date: Wed, 2 Jul 2008 16:00:33 +0200
Hello Amber-users,
I have a problem when i want to get my protein back into the box after the MD. I
tried the following ptraj script:
trajin trajectory files
center origin :1-234
image origin center
trajout output trajectory
1-234 are the residues of my protein.
When i look at the output trajectory there is a gap in the box. This gap moves
during the trajectory. It seems as if there is a small slide of vacuum between
all of the periodic boxes. I added a screenshot of the last snapshot.
Has anybody ever seen that? Are there suggestions how to get rid of that or what
has gone wrong?
Best regards,
Hannes
-----------------------------------------------------------------------
The AMBER Mail Reflector
To post, send mail to amber.scripps.edu
To unsubscribe, send "unsubscribe amber" (in the *body* of the email)
to majordomo.scripps.edu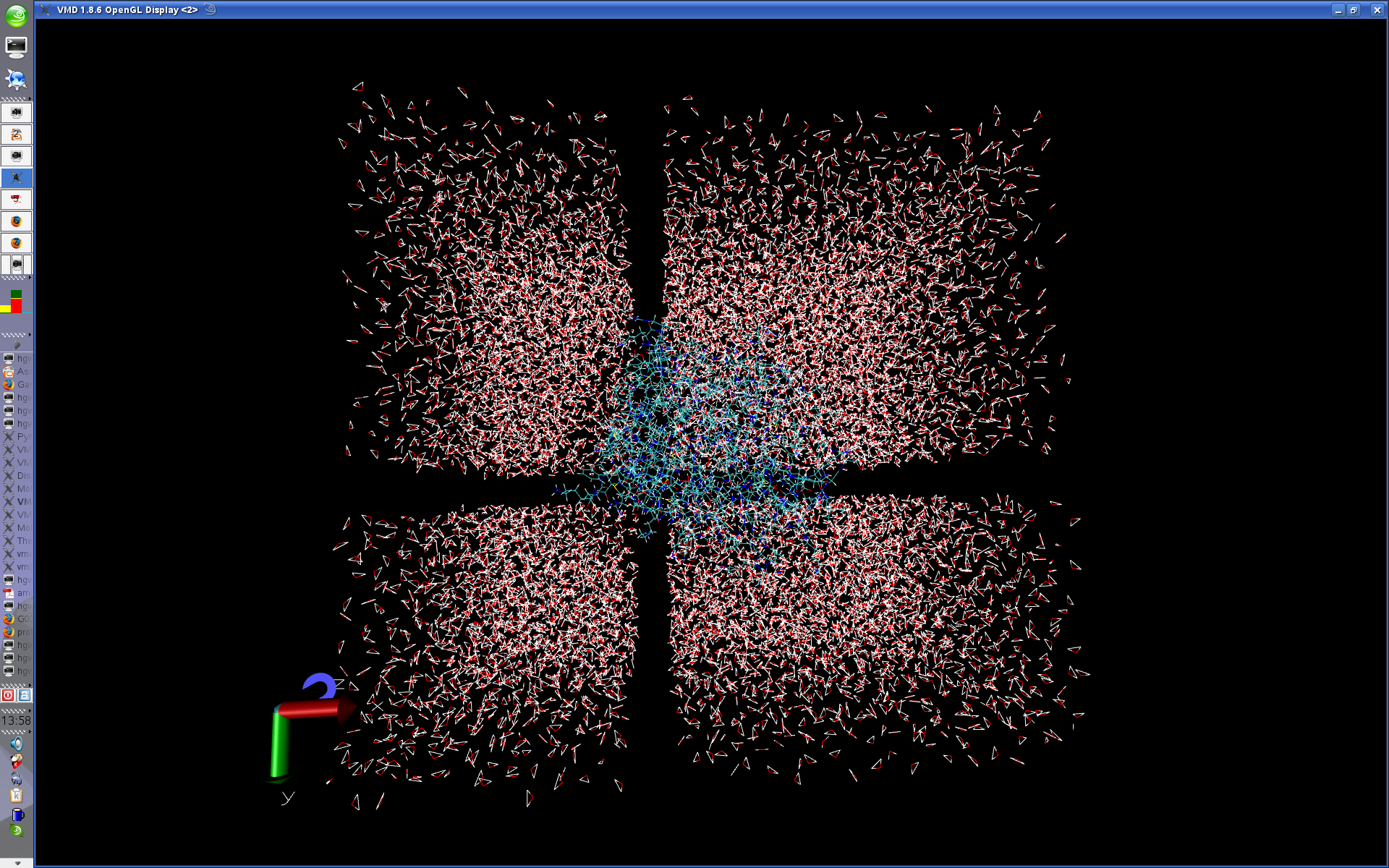 (image/png attachment: cube_with_gapes.png)
Received on Sun Jul 06 2008 - 06:07:11 PDT