From: ankita mehta <mehtaroadies.gmail.com>
Date: Sat, 28 Mar 2020 22:42:56 +0530
Hii all,
Can anyone guide me how can i solve the attached problem.
The problem begins when i say yes to install miniconda.
Downloading Python 2.7 Miniconda
Detected Linux kernel. Downloading the Linux installer
Downloading the latest Miniconda distribution
Detected 64-bit Linux
--22:35:23--
https://repo.continuum.io/miniconda/Miniconda2-4.6.14-Linux-x86_64
.sh
Connecting to 10.209.96.4:3128... connected.
ERROR: certificate common name `ssl468914.cloudflaressl.com' doesn't match
reque sted
host name `repo.continuum.io'.
To connect to repo.continuum.io insecurely, use `--no-check-certificate'.
Unable to establish SSL connection.
Problem installing Miniconda... see error above.
Configure failed due to the errors above!
Pls suggest !
TIA!
_______________________________________________
AMBER mailing list
AMBER.ambermd.org
http://lists.ambermd.org/mailman/listinfo/amber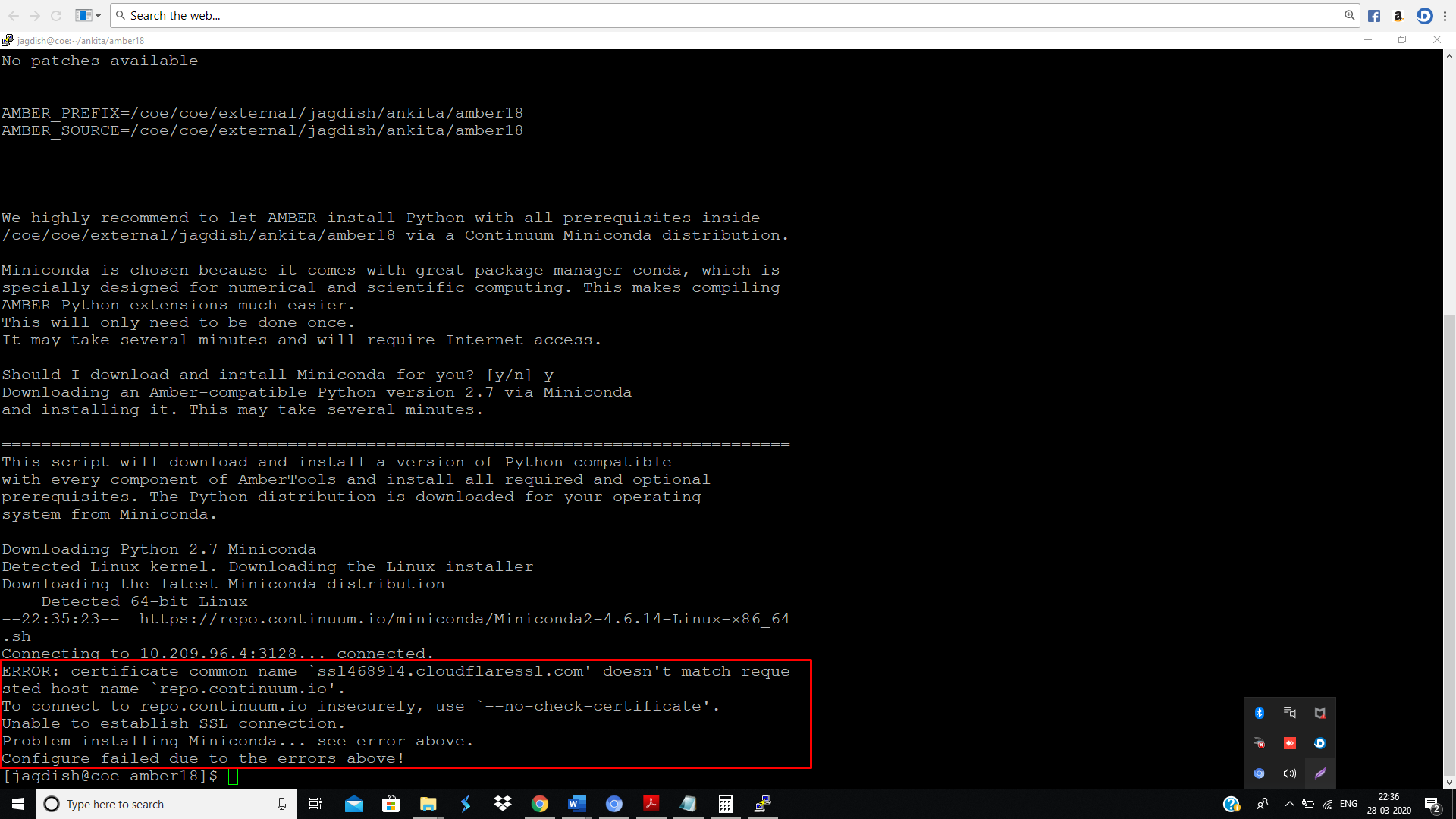 (image/png attachment: aa.png)
Received on Sat Mar 28 2020 - 10:30:02 PDT