From: ankita mehta <mehtaroadies.gmail.com>
Date: Sun, 5 Jan 2020 12:31:39 +0530
Hii all ,
Attached screenshots are the errors occurred in two different runs of
simulations.
Why tleap is considering all ALANINE to be NALA?
I had declared just one alanine to be terminal in sequence command.
what algorithm does sequence command use to generate the structure ?
pls suggest .....
Thanks!
_______________________________________________
AMBER mailing list
AMBER.ambermd.org
http://lists.ambermd.org/mailman/listinfo/amber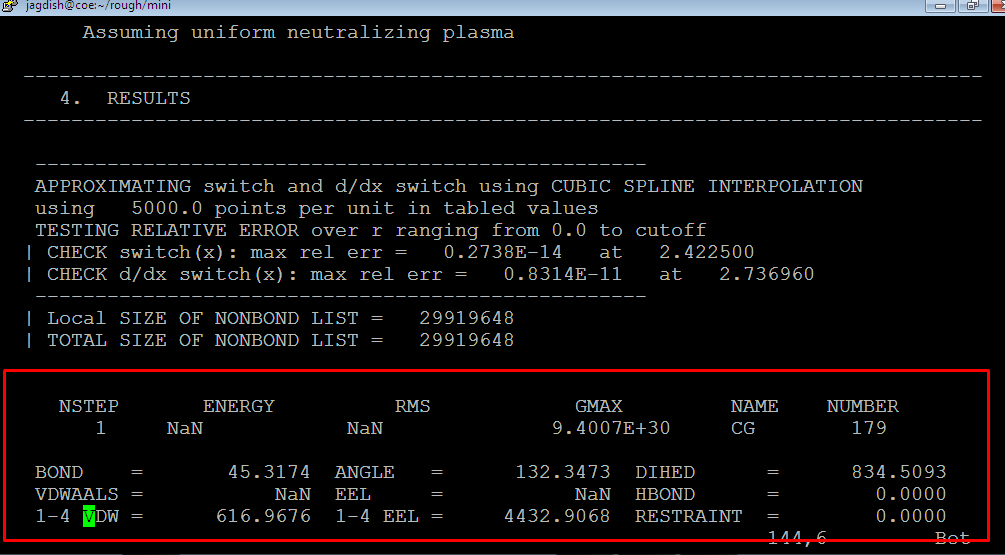 (image/png attachment: Screenshot_7.png)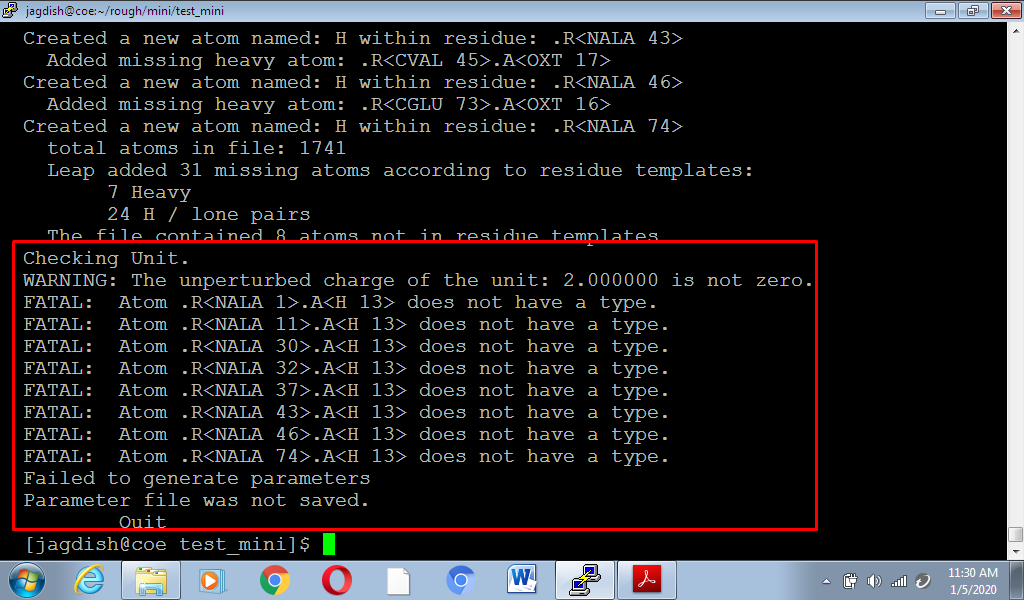 (image/png attachment: Screenshot_6.png)
Received on Sat Jan 04 2020 - 23:30:02 PST
Custom Search