[AMBER] Fwd: Error in PMEMD installation with MPI
From: Rahul Verma <rahul.verma2306.gmail.com>
Date: Thu, 21 Nov 2019 09:12:30 +0530
I have used the intel2019 compiler.
Please find the attached log files and a png file saying the error in
compilation.
Thanks in advance.
Rahul
On Mon, Nov 18, 2019 at 5:52 PM David Case <david.case.rutgers.edu> wrote:
> On Mon, Nov 18, 2019, Rahul Verma wrote:
>
> > I am facing some issues with the installation of the PMEMD module in
> >amber18 using intel compilers and libraries. We have recently purchased
> the
> >license of AMBER18. We are installing it with AmberTools19 using intel
> >compiler in our server. The PMEMD module with MPI has some installation
> >issues, whereas the rest of the modules have been installed properly and
> >are working fine.
>
> pmemd and MPI work for me with the Intel 2017 compilers, and I'm sure
> other developers have used more modern versions.
>
> I'm sorry you are having problems, but unless you provide information
> about what went wrong, no one will be able to help.
>
> ....dac
>
>
> _______________________________________________
> AMBER mailing list
> AMBER.ambermd.org
> http://lists.ambermd.org/mailman/listinfo/amber
>
_______________________________________________
AMBER mailing list
AMBER.ambermd.org
http://lists.ambermd.org/mailman/listinfo/amber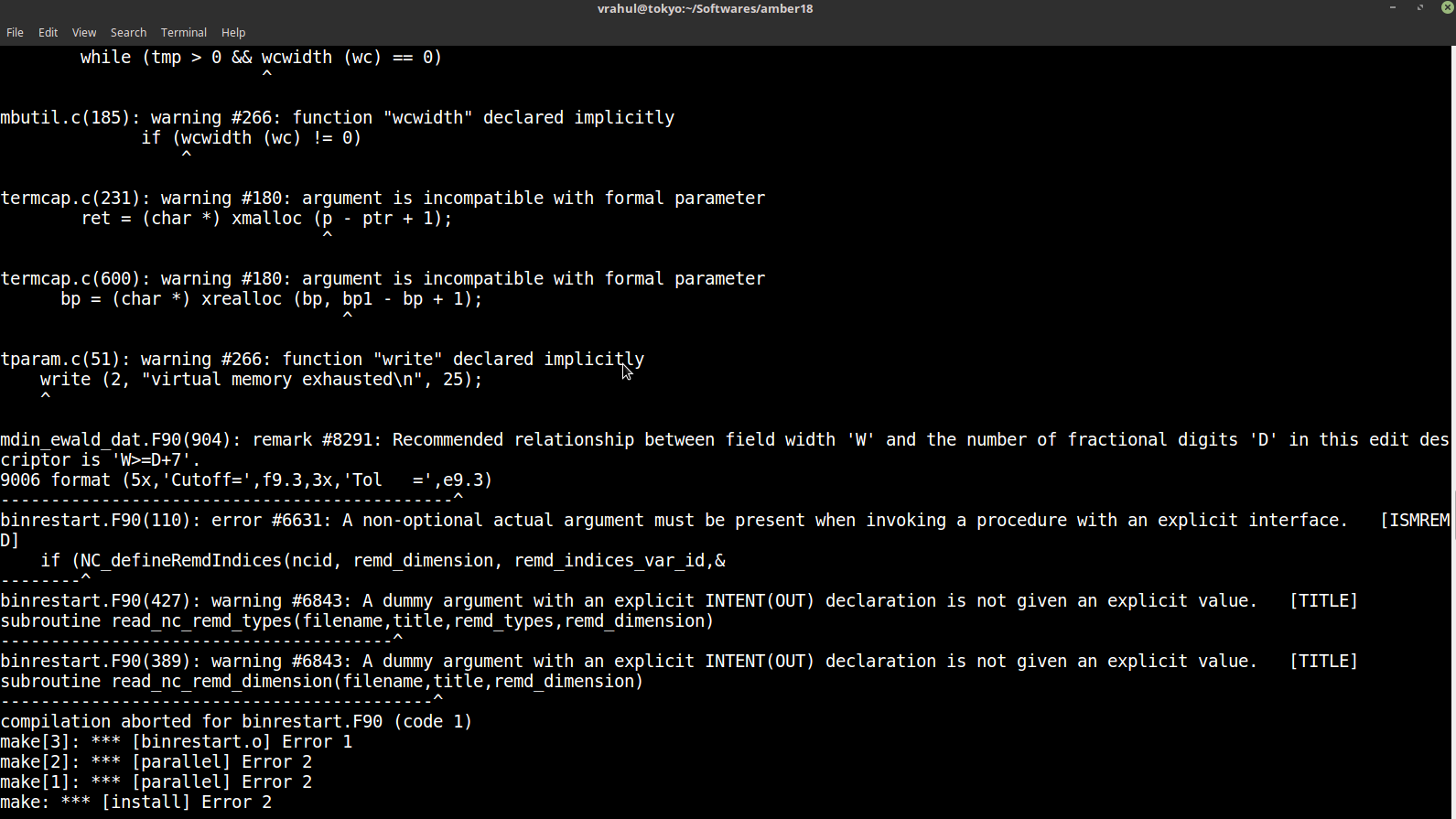 (image/png attachment: PMEMD_Error.png)
Received on Wed Nov 20 2019 - 20:00:02 PST
Custom Search