From: Leena Aggarwal <leena.hrc.gmail.com>
Date: Sat, 22 Dec 2018 10:21:50 +0530
The frcmod file for ff99SBildn is present in dat folder.
The path is *amber18/dat/leap/parm *and the file is frcmod.ff99SBildn.
In amber18 while using tleap, it is giving some error while using
ff99SBildn force field
>tleap
>source leaprc.ff99SBildn
Error
This is because leaprc.ff99SBildn file is present in
amber18/dat/leap/cmd/oldff but while entering in tleap it includes the path
till amber18/dat/leap/lib.
So, you just need to *copy the leaprc.ff99SBildn file from
amber18/dat/leap/cmd/oldff to amber18/dat/leap/cmd.*
Then you will will be able to use leaprc.ff99SBildn in tleap.
For more clarification, I am attaching the screenshots.
On Fri, Dec 21, 2018 at 9:13 PM Vlad Cojocaru <
vlad.cojocaru.mpi-muenster.mpg.de> wrote:
> This force field is not implemented in the Amber package. Please search
> check previous threads about this ....
>
> Best wishes
> Vlad
>
>
>
> On 12/21/18 4:22 PM, Midhun K Madhu wrote:
> > Hello all,
> > I was trying to use ff99sb*ildn forcefield. But in amber 18 package's
> 'dat
> > folder' I could only find frcmod file for ff99sbildn. How to incorporate
> > ff99sb*ildn using tleap for preparing my system?
> > _______________________________________________
> > AMBER mailing list
> > AMBER.ambermd.org
> > http://lists.ambermd.org/mailman/listinfo/amber
> >
>
> --
> Vlad Cojocaru, PD (Habil.), Ph.D.
> -----------------------------------------------
> Project Group Leader
> Department of Cell and Developmental Biology
> Max Planck Institute for Molecular Biomedicine
> Röntgenstrasse 20, 48149 Münster, Germany
> -----------------------------------------------
> Tel: +49-251-70365-324; Fax: +49-251-70365-399
> Email: vlad.cojocaru[at]mpi-muenster.mpg.de
> http://www.mpi-muenster.mpg.de/43241/cojocaru
>
>
> _______________________________________________
> AMBER mailing list
> AMBER.ambermd.org
> http://lists.ambermd.org/mailman/listinfo/amber
>
_______________________________________________
AMBER mailing list
AMBER.ambermd.org
http://lists.ambermd.org/mailman/listinfo/amber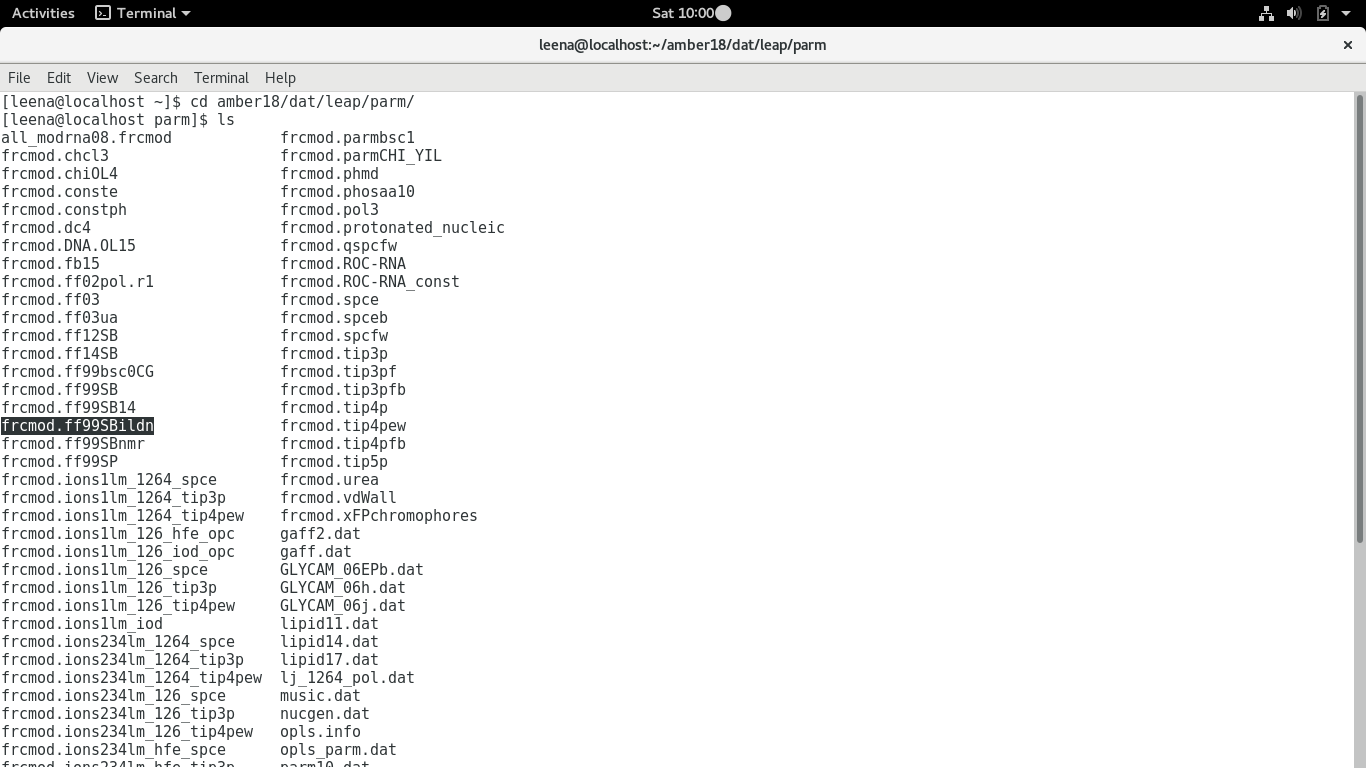 (image/png attachment: Screenshot_from_2018-12-22_10-00-36.png)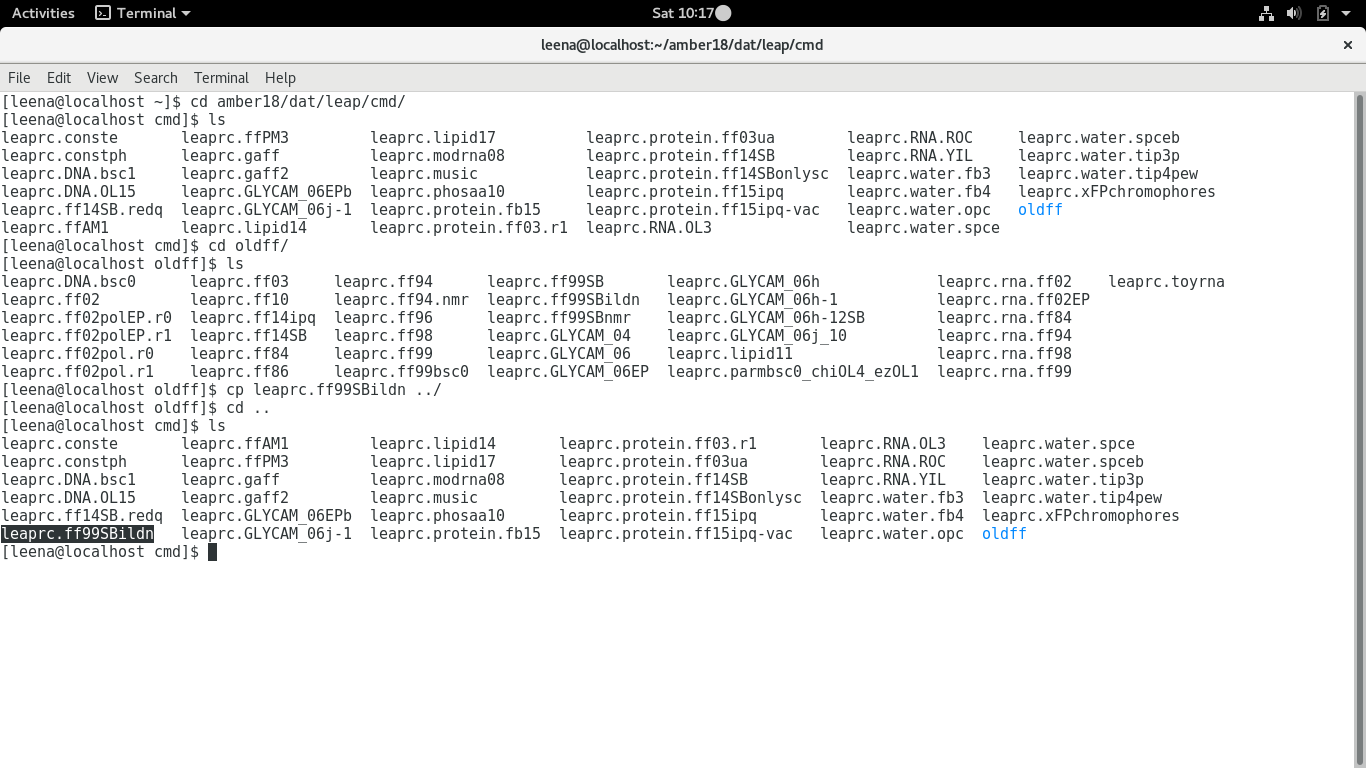 (image/png attachment: Screenshot_from_2018-12-22_10-17-57.png)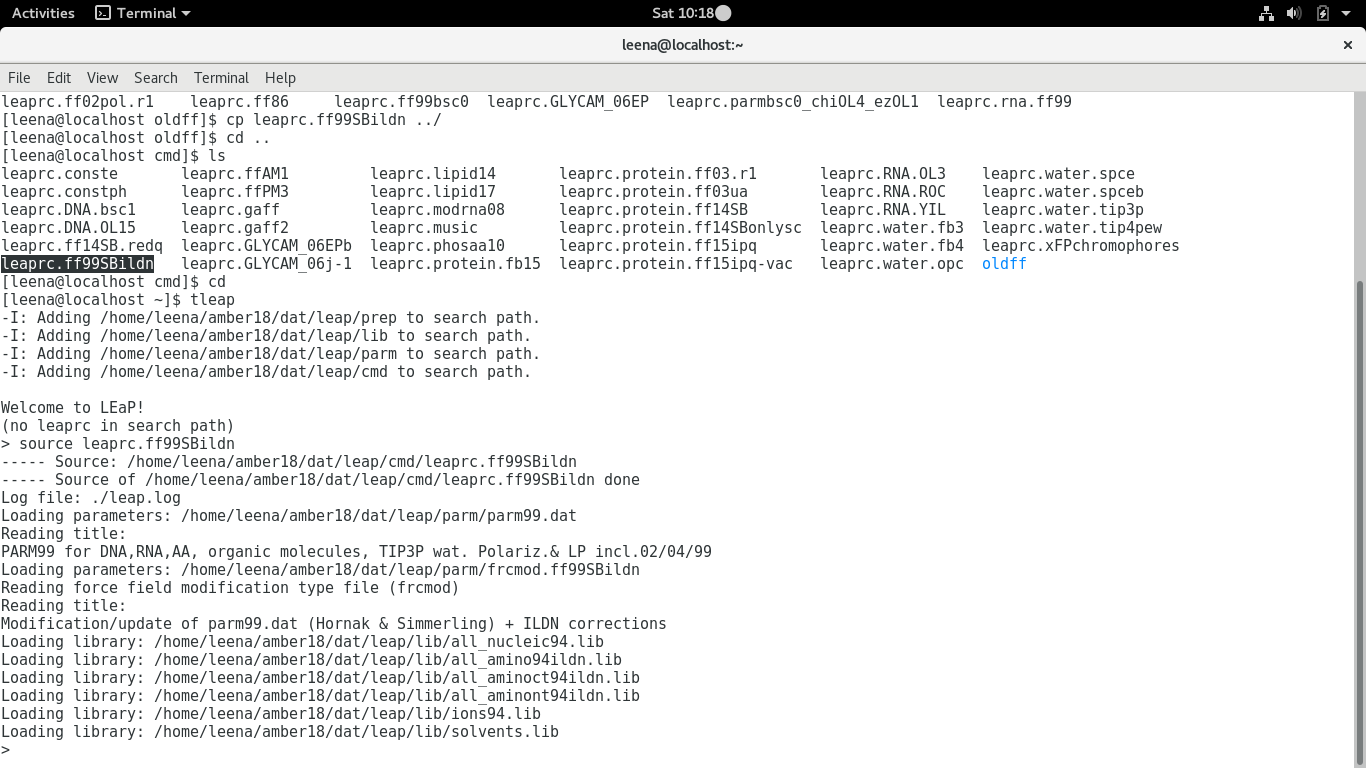 (image/png attachment: Screenshot_from_2018-12-22_10-18-22.png)
Received on Fri Dec 21 2018 - 21:30:02 PST