From: Garima Singh <garimabioinfo.gmail.com>
Date: Wed, 6 Jun 2018 16:47:18 +0530
Hello Amber user,
In cpptraj command "Secstruct" has been used. Which uses dssp to calculate
secondary structure and plot were generated through gnuplot. I got this
kind of plot attached below ?
How to plot dssp.gnu visualise in ns and residue label clearly? What does
this black color represents (none) means? how to interpret it? Have you got
any idea of how to overcome this problem.
*Thank You and Best Wishes*

-- 
*Regards*
Garima Singh
Biotechnology Division
C/o Dr. Ashok Sharma (Chief Scientist and Head Biotechnology Division)
Central Institute Of Medicinal And Aromatic Plant
CSIR-CIMAP
Lucknow
garimabioinfo.gmail.com
*INDIA* Please don't print this e-mail unless you really need to. Be Green !



_______________________________________________
AMBER mailing list
AMBER.ambermd.org
http://lists.ambermd.org/mailman/listinfo/amber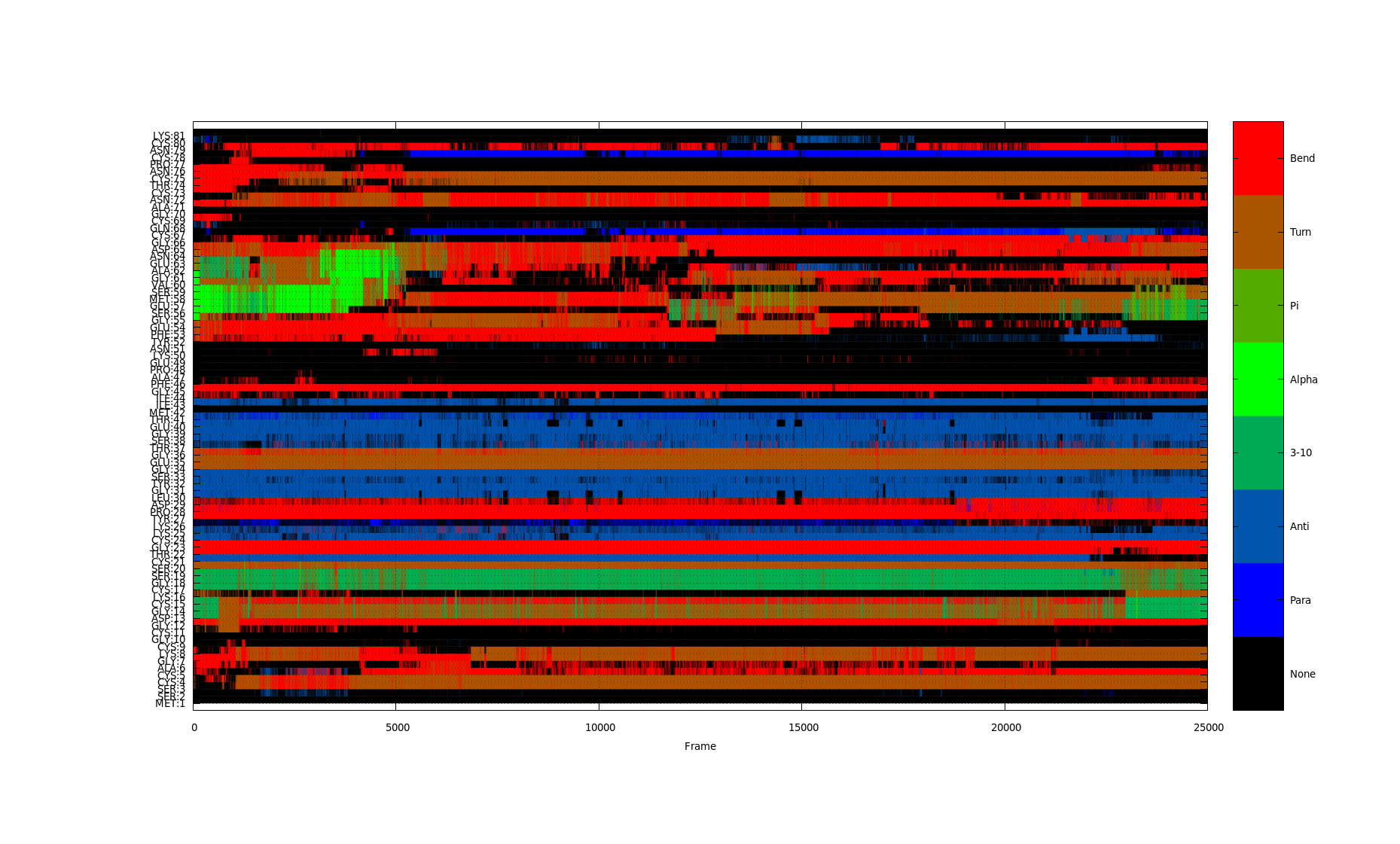 (image/jpeg attachment: a.jpg)
Received on Wed Jun 06 2018 - 04:30:01 PDT