From: Soong Jiaxin <jiaxinsoong.gmail.com>
Date: Thu, 31 Dec 2015 11:36:54 +0800
Hi everyone,
I have just completed the per-residue decomposition analysis using
mm_pbsa.pl. However, I'm facing some problem to interpret the
snapshot_statistics.out. For example, for residue 1, the second line has 8
columns although there are only 4 parameters stated above (SVDW, BVDW, TVDW
and SELE). Which is the correct value for me to refer to?
Thanks in advance.
Regards,
Vanessa
_______________________________________________
AMBER mailing list
AMBER.ambermd.org
http://lists.ambermd.org/mailman/listinfo/amber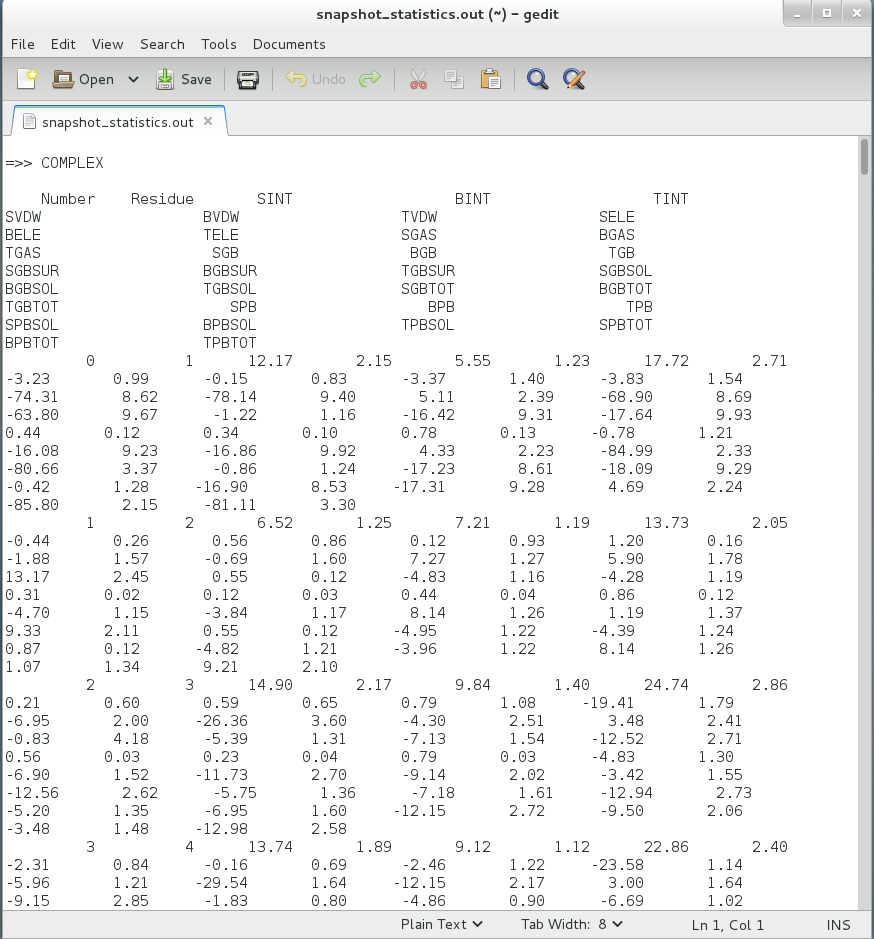 (image/png attachment: Screenshot_from_2015-12-31_11:29:54.png)
Received on Wed Dec 30 2015 - 20:00:02 PST