From: Sanjib Paul <sanjib88paul.gmail.com>
Date: Mon, 9 Nov 2015 10:54:45 +0530
Hello everyone,
I have AMBER14 installed in my machine. Then I have
installed PLUMED and patched it with AMBER. According to PLUMED
installation procedure I had to recompile and re-install AMBER. Now I
recompiled it but could not install. Installation process stopped giving
some error messages. I have attached a image file of terminal showing error
messages. I tried to patch with mpi version of sander.
I don't know whether it is appropriate place to ask
this question or not. But I am going through this problem form last few
days. So, I had to ask. I will be very grateful if someone give me any
suggestion to get out of this problem.
Thanking you.
Sanjib
_______________________________________________
AMBER mailing list
AMBER.ambermd.org
http://lists.ambermd.org/mailman/listinfo/amber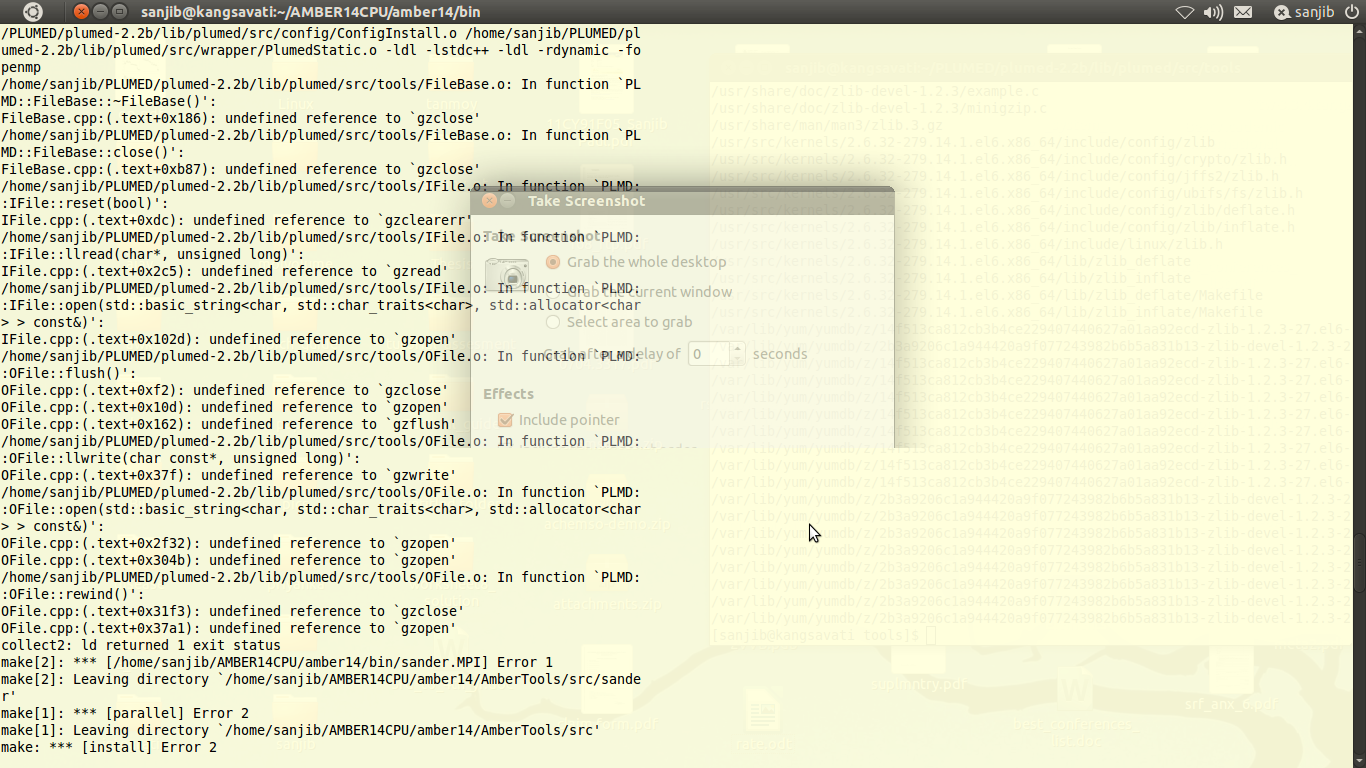 (image/png attachment: Screenshot.png)
Received on Sun Nov 08 2015 - 21:30:03 PST