From: Surasak Chunsrivirot <chunsrivirot.gmail.com>
Date: Mon, 8 Jun 2015 21:26:17 +0700
Hi,
I want to build a branched levan oligosaccharidge, consisting of
D-fructofuranosyl
residues predominantly linked by *β*-(2, 6) linkage in a main chain with a
*β*-(2, 1) linked branching point (an example structure was sent along with
this email).
I tried to find the name of residue A in AmberTools13: Reference manual but
I couldn't find the name of a fructosyl residue with 1,(2),6 linkage like
that of residue A. I'm wondering if it is possible to build this branched
levan using AMBER (Glycam). If it is, would you please tell me the name of
this fructosyl residue A with 1,(2),6 linkage?
Thank you very much for your help. I really appreciate it.
Regards,
Surasak
_______________________________________________
AMBER mailing list
AMBER.ambermd.org
http://lists.ambermd.org/mailman/listinfo/amber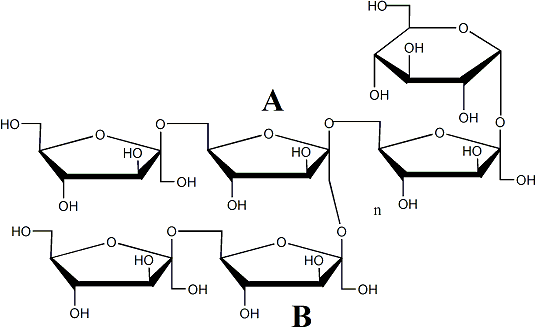 (image/gif attachment: levan_branching_example.gif)
Received on Mon Jun 08 2015 - 07:30:03 PDT