From: Anthony Cruz <acb15885.uprm.edu>
Date: Mon, 6 Jun 2005 06:30:44 -0400
Hi user:
I try to solvate my protein with the acetonitrile model in
http://pharmacy.man.ac.uk/amber/
. I download ch3cn_210.pdb, prep.ch3cn and
frcmod.ch3cn. I load ch3cn_210.pdb (mecn=loadpdb ch3cn_210.pdb), prep.ch3cn
(loadAmberPrep prep.ch3cn) and frcmod.ch3cn (loadAmberParams frcmod.ch3cn) in
leap and the I try to solvate my protein solvateBox protein mecn 8.0. When I
see the results the protein was not solvated completely, their is some empty
spaces between the solvent. How I could solvate the protein???
Anthony
-----------------------------------------------------------------------
The AMBER Mail Reflector
To post, send mail to amber.scripps.edu
To unsubscribe, send "unsubscribe amber" to majordomo.scripps.edu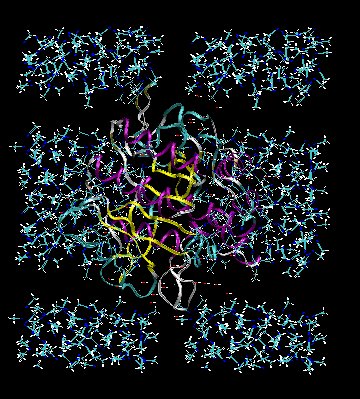 (image/jpeg attachment: protme2.jpeg)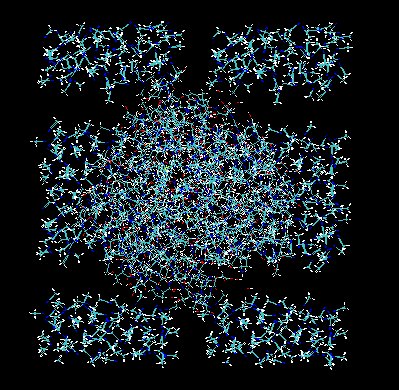 (image/jpeg attachment: protme.jpeg)
Received on Mon Jun 06 2005 - 11:53:00 PDT