From: Tiejun Wei <t.wei.qmul.ac.uk>
Date: Mon, 13 Jan 2020 14:26:41 +0000
Get Outlook for Android<
https://aka.ms/ghei36
>
________________________________
From: Tiejun Wei <t.wei.qmul.ac.uk>
Sent: Monday, January 13, 2020 1:30:24 PM
To: amber.ambermd.org <amber.ambermd.org>
Subject: Fw: Periodic box problem when simulating Membrane system
Tiejun Wei
<
http://www.qmul.ac.uk/lifesciences/research/phd/index.html
>CSC<
http://www.sbcs.qmul.ac.uk/postgraduate/research/studentships/china-scholarship-council/
> PhD student
Computational Biology/Biophysics
<
https://bessantlab.org/
>DuffyLab<
http://www.duffylab.co.uk/
> (QMUL)
[
http://www.daviddang.uk/icon/linkedin-sig.png
]<
https://www.linkedin.com/in/tiejunwei/
>
________________________________
From: Tiejun Wei
Sent: Monday, January 13, 2020 1:28 PM
To: amber.ambermd.org <amber.ambermd.org>
Subject: Periodic box problem when simulating Membrane system
Hi AMBER users:
I'm using AMBER to simulate a membrane system and found my TIP3P water molecules are "spreading". (see pics attached)
The system was generated by CHARMM-GUI but I'm not using auto-generated constraint files.
I'm not particularly interested in protein structural change, we focus more on the co-factors of the protein. Just curious, is this normal?
If not, what's the correct scenario looks like? is there any examples of AMBER/NAMD config files for membrane simulation?
Best,
Tiejun
_______________________________________________
AMBER mailing list
AMBER.ambermd.org
http://lists.ambermd.org/mailman/listinfo/amber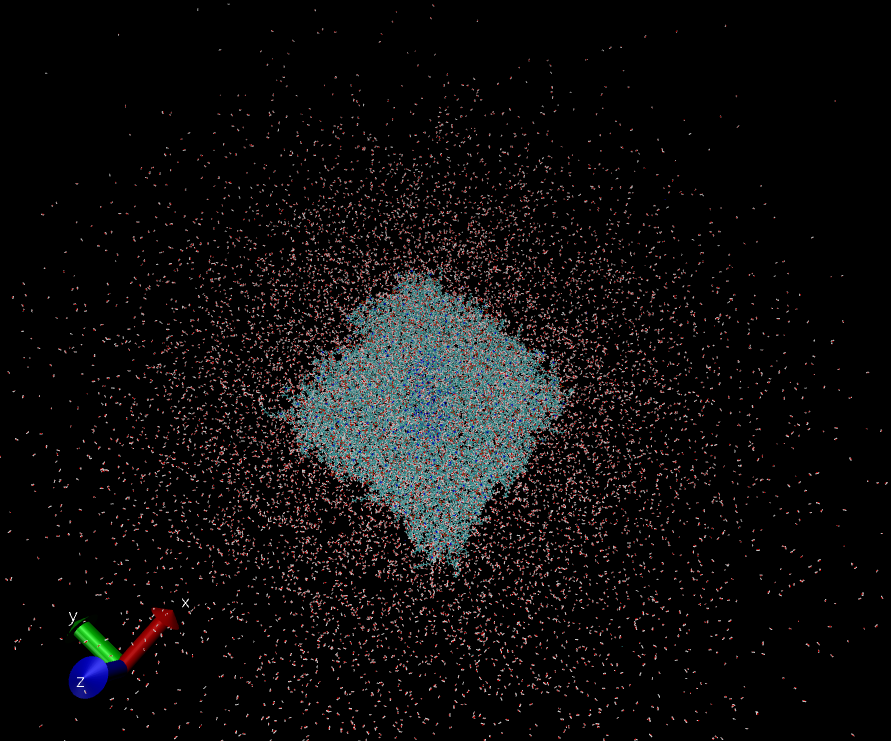 (image/png attachment: Screenshot_from_2020-01-13_13-23-32.png)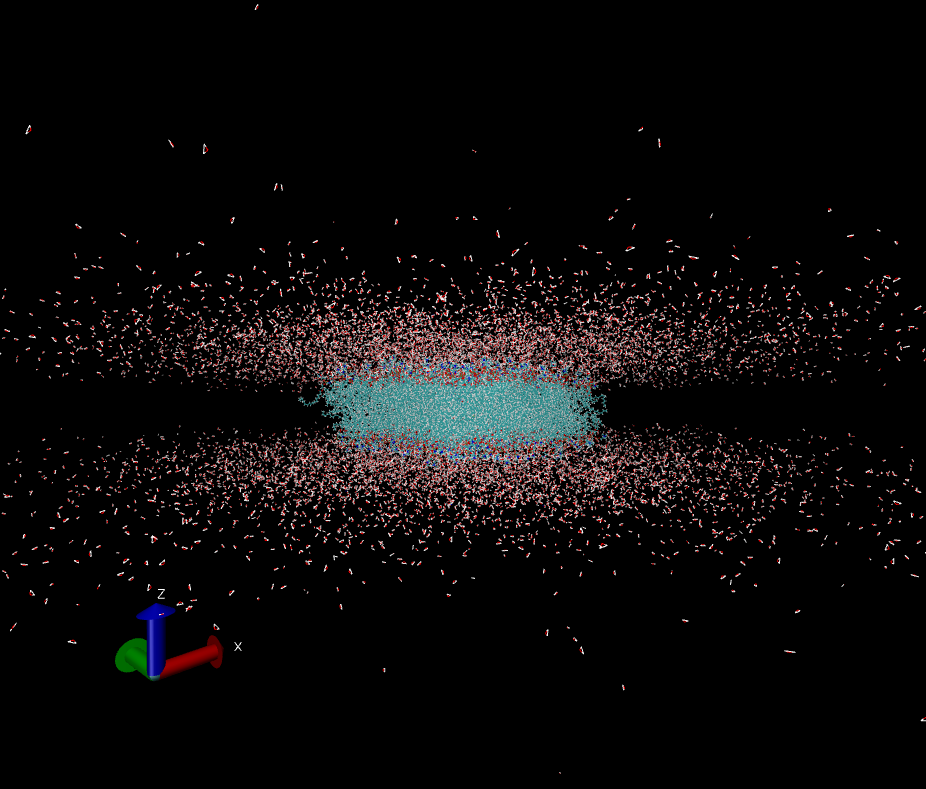 (image/png attachment: Screenshot_from_2020-01-13_13-23-26.png)
Received on Mon Jan 13 2020 - 06:30:03 PST