From: ankita mehta <mehtaroadies.gmail.com>
Date: Thu, 2 Jan 2020 22:15:08 +0530
Hii all,
if some one can guide me that
" can we pass a variable file name to sander during system command"
if no , what will be the alternate?
Screenshot is attached herewith. I want to run sander in a loop and
everytime previous cycle restart should be the inpcrd file of next cycle.
and my bellymask is also changing at each cycle of loop.
Thanks! Regards
_______________________________________________
AMBER mailing list
AMBER.ambermd.org
http://lists.ambermd.org/mailman/listinfo/amber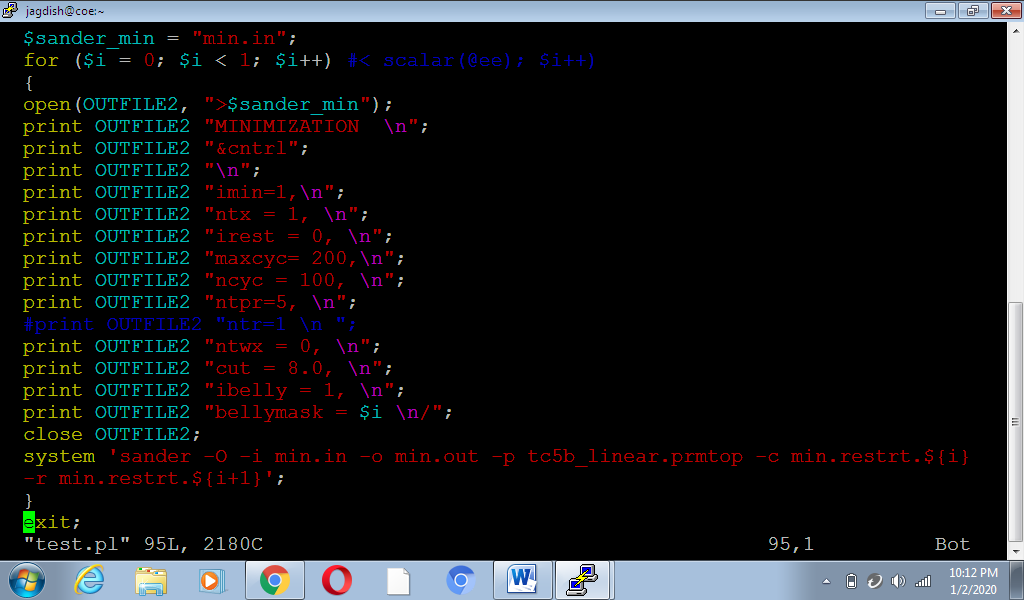 (image/png attachment: qww.png)
Received on Thu Jan 02 2020 - 09:00:01 PST