From: senal dinuka <senal.ichemc.edu.lk>
Date: Wed, 18 Jul 2018 12:21:08 +0530
Dear Amber/GLYCAM users,
I am trying to simulate below mentioned ligand (linamarin) docked to
b-Glucoside enzyme. It is made up of a glucose moiety in which anomeric O-H
is substituted by a cyanogenic moitey. I would like to know if one would
necessarily require the use GLYCAM force-field to model such system. If so
how to prepare the PDB/mol2 file to comply with GLYCAM naming conventions.
Regards,

-- 
D L Senal Dinuka
Grad.Chem., A.I.Chem.C.
Research Assistant
College of Chemical Sciences
Institute of Chemistry Ceylon
Rajagiriya
Sri Lanka
+94 77 627 4678



_______________________________________________
AMBER mailing list
AMBER.ambermd.org
http://lists.ambermd.org/mailman/listinfo/amber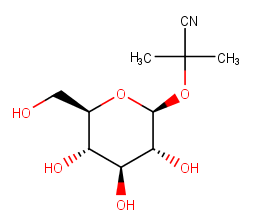 (image/png attachment: image.png)
Received on Wed Jul 18 2018 - 00:00:03 PDT