From: Arthi Venkat <arthivenkat2.gmail.com>
Date: Tue, 22 Nov 2016 15:22:18 +0530
Dear sir,
I am new to amber simulation, I am trying to learn basics from amber
tutorial. when I started with the basic tutorial, i am unable to load my
protein. Can anyone send me the video tutorial for better understanding. I
have attached my error along with this mail.
Regards,
Arthi Venkatesan
Research Associate,
School of Bio-Sciences and Technology (SBST),
VIT University, Vellore - 632014,
TamilNadu, India.
_______________________________________________
AMBER mailing list
AMBER.ambermd.org
http://lists.ambermd.org/mailman/listinfo/amber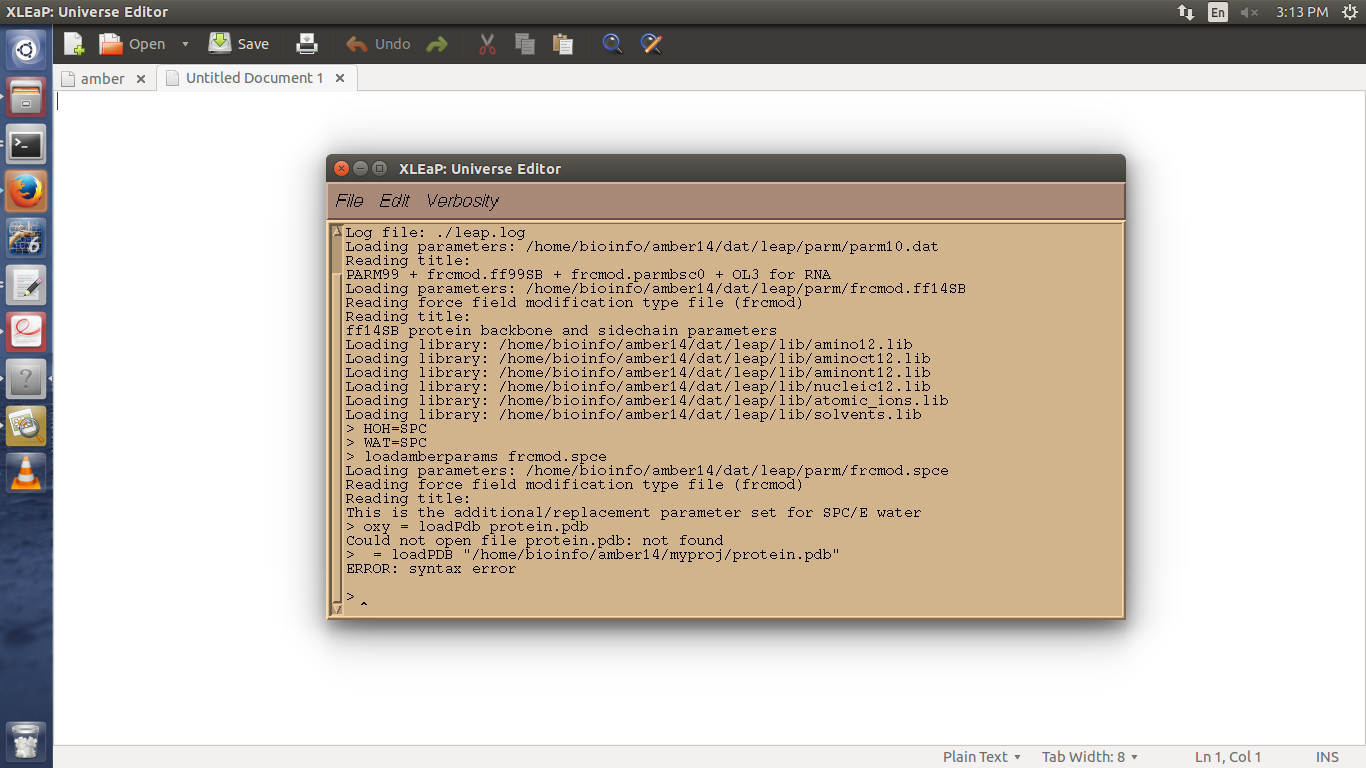 (image/png attachment: amber_error.png)
Received on Tue Nov 22 2016 - 02:00:02 PST