From: Somnath Nandy <somnath.netcominfotech.in>
Date: Thu, 12 Apr 2012 18:09:42 +0530
Dear Sir/ Madam,
One of our prestigious customer(educational institute) wants to use Amber11
and AmberTools. They wants to run AMBER in parallel.
Now my query is - whether it is possible to run AMBER in a system having
more than one CPU with at least 8 core in each CPU
OR
For parallel operation, at least 2 CPUs are required in Master - Slave
configuration with MPI enabled.
Waiting for your reply.
With warm Regards,
Description: netcom logo
Somnath Nandy | Netcom Infotech P Ltd. | 95A, A. J. C. Bose Road | 1st floor
| Kolkata 700 014 | Phone/Fax : 22265256-58 | Cell : 9874012225
HP | LENOVO | APPLE | IBM | ACER | DELL | TOSHIBA | FUJITSU | MICROSOFT |
VMWARE | SYMENTEC | JUNIPER | APC
Servers | Storage | Networking | Desktop | Notebook | Workstations | Thin
Client | Tablet | Software | Firewall | Plotter | Printer | Multi Function
Printer | Office Automation | Large Format Display | UPS
_____
Disclaimer:
This e-mail contains confidential information belonging to Netcom & is
intended solely for the Addresses. The unauthorized disclosure, use
dissemination or copying (either whole or partial of this e-mail, or any
information it contains), is prohibited. E-mail is susceptible to alteration
and their integrity cannot be guaranteed. Netcom shall not be liable of this
e-mail if modified or falsified. If you are not the intended recipient of
this e-mail, please delete it immediately from your system & notify the
sender of the wrong delivery and the mail deletion.
_______________________________________________
AMBER mailing list
AMBER.ambermd.org
http://lists.ambermd.org/mailman/listinfo/amber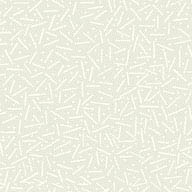 (image/jpeg attachment: image001.jpg)


(image/jpeg attachment: image002.jpg)
Received on Thu Apr 12 2012 - 06:00:04 PDT