[AMBER] increasing rmsd value
From: Siti Mohamad <siti.zuraidahmz.gmail.com>
Date: Tue, 15 Feb 2011 21:07:04 +0800
Dear Amber,
I've run 2ns simulation and plotted the potential energy and volume from
the output file. They looked stable, however when I did the rmsd analysis
on the system referring to the first frame of the trajectory, the rmsd
values increasing from 0.2 A up to more than 100 A.
Is this possible?
thanks
Regards,
Siti
_______________________________________________
AMBER mailing list
AMBER.ambermd.org
http://lists.ambermd.org/mailman/listinfo/amber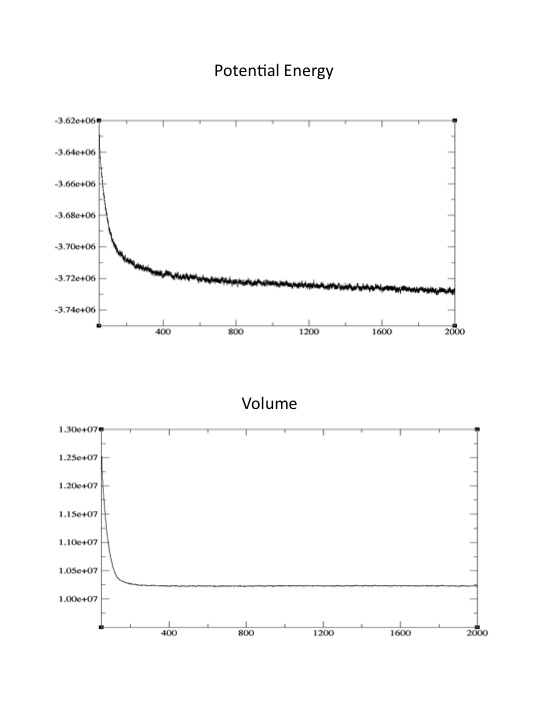 (image/jpeg attachment: EPTOTandVOL.jpg)
Received on Tue Feb 15 2011 - 05:30:03 PST
Custom Search