From: Jia Xu <xujia.ruc.gmail.com>
Date: Thu, 24 Jun 2010 23:37:00 +0800
Dear all,
I am trying to simulate a peptide with a metal-containing complex. As
shown in the attached picture, the gold atom (yellow ball) of
phenanthroline-gold is bound to N and S atoms of HIS and CYS, respectively.
I used to calculate the resp charge of non-standard residue by R. E. D. III.
It works fine. But I have no experience to work on small molecules.
I would like to know if it possible to obtain the RESP charge of such a
heavy-metal contained complex which is bound to two residues?
Any suggestion will be greatly appreciated!
Regards,
Jia
_______________________________________________
AMBER mailing list
AMBER.ambermd.org
http://lists.ambermd.org/mailman/listinfo/amber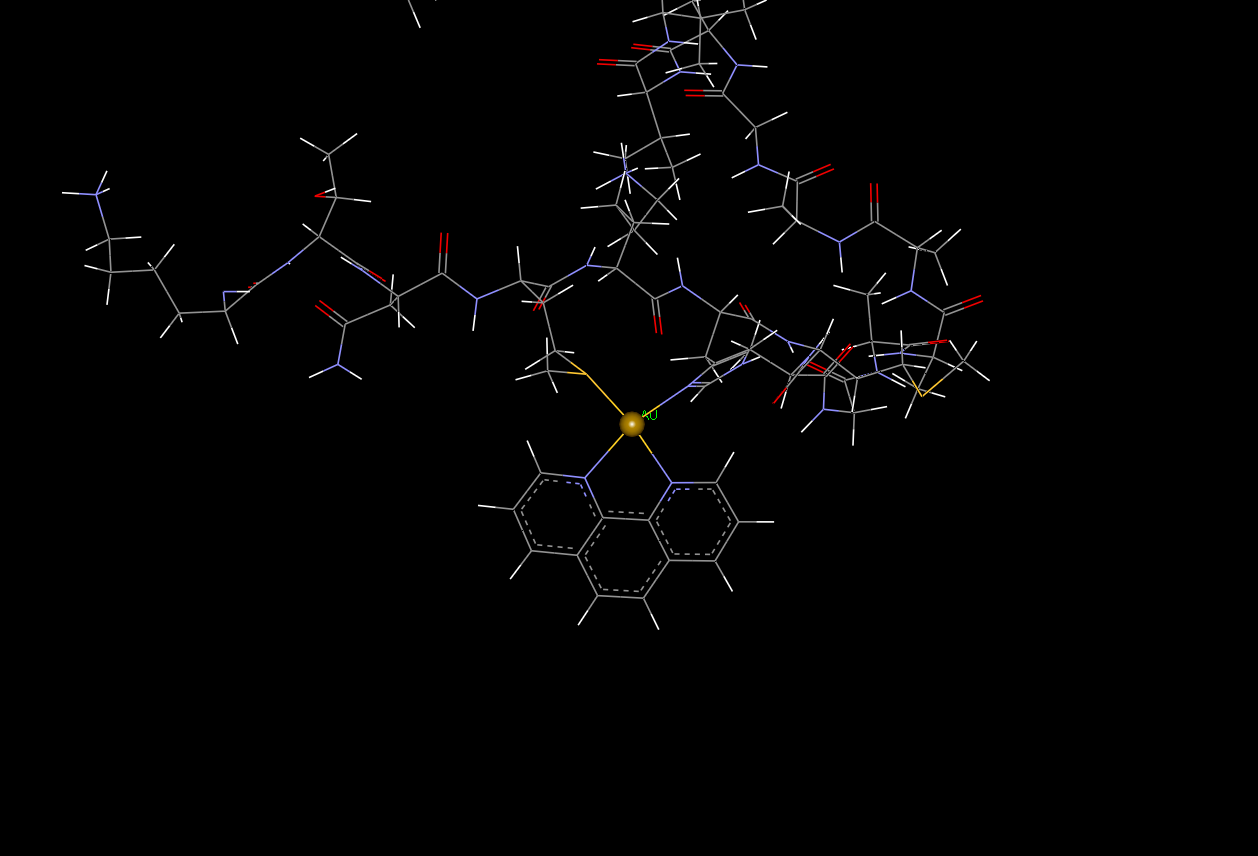 (image/png attachment: 0624.png)
Received on Thu Jun 24 2010 - 09:00:03 PDT