Re: [AMBER] Regarding Leap
From: Charu Sharma (JRF) <"Charu>
Date: Tue, 30 Oct 2018 22:10:38 +0530
On Tue, Oct 30, 2018 at 10:10 PM Charu Sharma (JRF) <
charu.sharma.lnmiit.ac.in> wrote:
> i am getting this problem ,even i have created file also sending thats
> screenshot
>
> On Tue, Oct 30, 2018 at 9:56 PM David A Case <david.case.rutgers.edu>
> wrote:
>
>> On Tue, Oct 30, 2018, Charu Sharma (JRF) wrote:
>>
>> > *sir i am getting the problem that after creating nuc.nab file in gedit
>> it
>> > is not exceuting i am sending you screen shot please help?*
>>
>> The screen shot shows that the "nuc.nab" file is not in your current
>> directory. Hence command "nab nuc.nab" (which asks the nab compiler to
>> act on a source file called "nuc.nab") fails. You have to execute the
>> command in the same directory as the nuc.nab file.
>>
>> ...hope this helps....dac
>>
>>
>> _______________________________________________
>> AMBER mailing list
>> AMBER.ambermd.org
>> http://lists.ambermd.org/mailman/listinfo/amber
>>
>
_______________________________________________
AMBER mailing list
AMBER.ambermd.org
http://lists.ambermd.org/mailman/listinfo/amber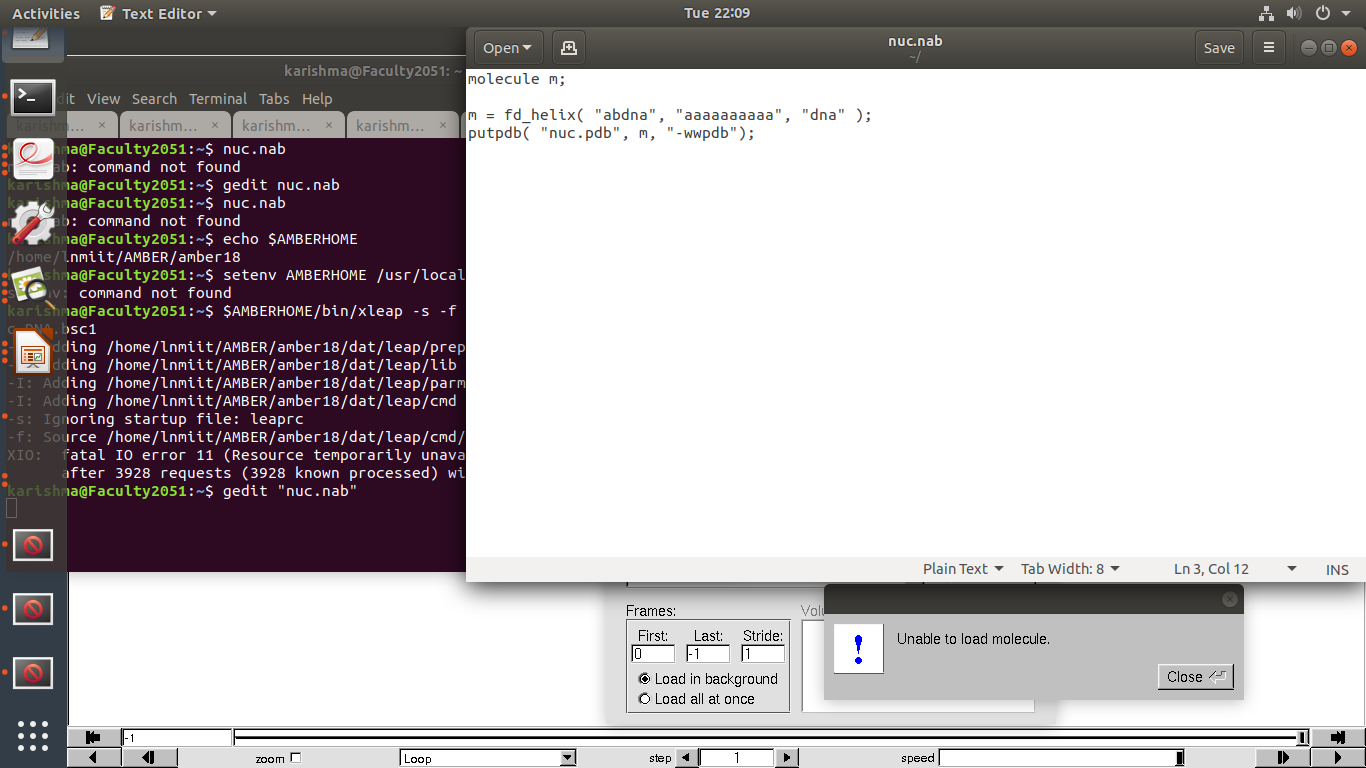 (image/png attachment: Screenshot_from_2018-10-30_22-09-53.png)
Received on Tue Oct 30 2018 - 10:00:03 PDT
Custom Search