[AMBER] the unperturbed charge of the unit is not zero
From: soukaina louerdi <s.louerdi.uhp.ac.ma>
Date: Sun, 28 Oct 2018 00:17:49 +0100
Dear all,
I tried to build and lammps dynamic properties of the thiophene polymer.
I want to construct a polymer by using Moltemplate with Gaff force field.
And I want to generate the partial charges using antechamber (AM1/BCC) but
i found the error attached to this email.
Could anyone help, please?
Thanks in advance
_______________________________________________
AMBER mailing list
AMBER.ambermd.org
http://lists.ambermd.org/mailman/listinfo/amber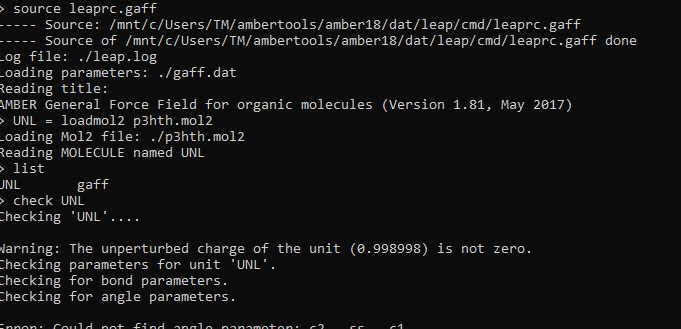 (image/png attachment: error.PNG)
Received on Sat Oct 27 2018 - 16:30:03 PDT
Custom Search