From: Jorge Curima <curimax.07.gmail.com>
Date: Tue, 17 Jul 2018 15:59:01 -0300
Hello, I'm a student at the Universidad Tecnologica Nacional - Facultad
Regional Resistencia in Resistencia, Argentina.
I'm helping a Chemistry Research Group at my University.
We are working with Amber 14 on a Debian 8.5 Server System.
We are having trouble with certain calculation. I attach an Image of the
Issue.
I don't know if there is a certain format to post a question or issue, so I
apologize in advance, and hope if there is some, I would be grateful if
someone could notice me about it.
Thanks in advance.
_______________________________________________
AMBER mailing list
AMBER.ambermd.org
http://lists.ambermd.org/mailman/listinfo/amber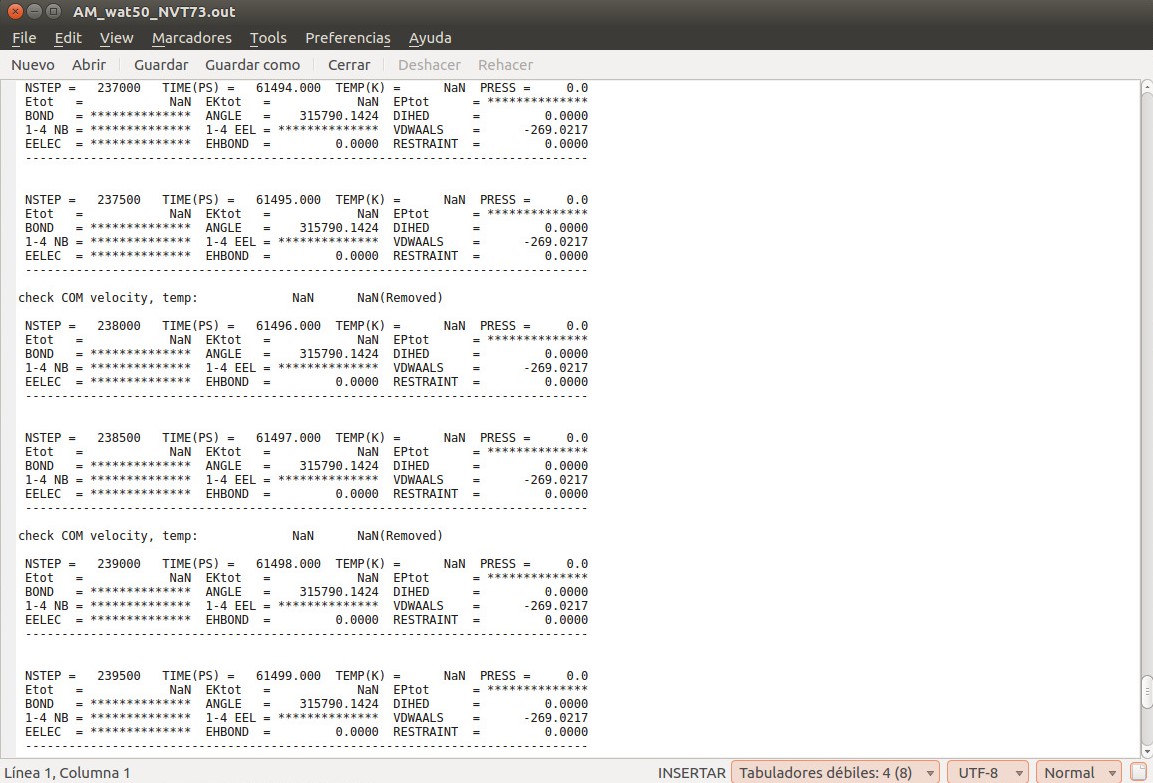 (image/jpeg attachment: NaNAndAsteriskProblem.jpeg)
Received on Tue Jul 17 2018 - 12:00:03 PDT