[AMBER] fatty acid ligand comes out of binding site during md.
From: Saman Yousuf ali <saman.yousufali64.yahoo.com>
Date: Sat, 20 Jan 2018 13:43:11 +0000 (UTC)
Dear All,I have performing docking of two different fatty acids with protein (91 residue length) separately. After that I have run 10 ns simulation of these docked complexes using amber16. To perform analysis,  I reimaged trajectories first using autoimage command via cpptraj and then I have extracted 100 frames out of 10000 frames using folllowing command;parm  nowater.myristic.prmtop
trajin  *.nc 1 10000 100
trajout nsltp-myr-100frame.ncWhen I visualized these extracted frames, I have observed that one fatty acid comes out of protein cavity after 9ns. Image attached below.
Any help anyone could offer to solve this issue would be greatlyappreciated.
RegardsSAMAN YOUSUF ALI
_______________________________________________
AMBER mailing list
AMBER.ambermd.org
http://lists.ambermd.org/mailman/listinfo/amber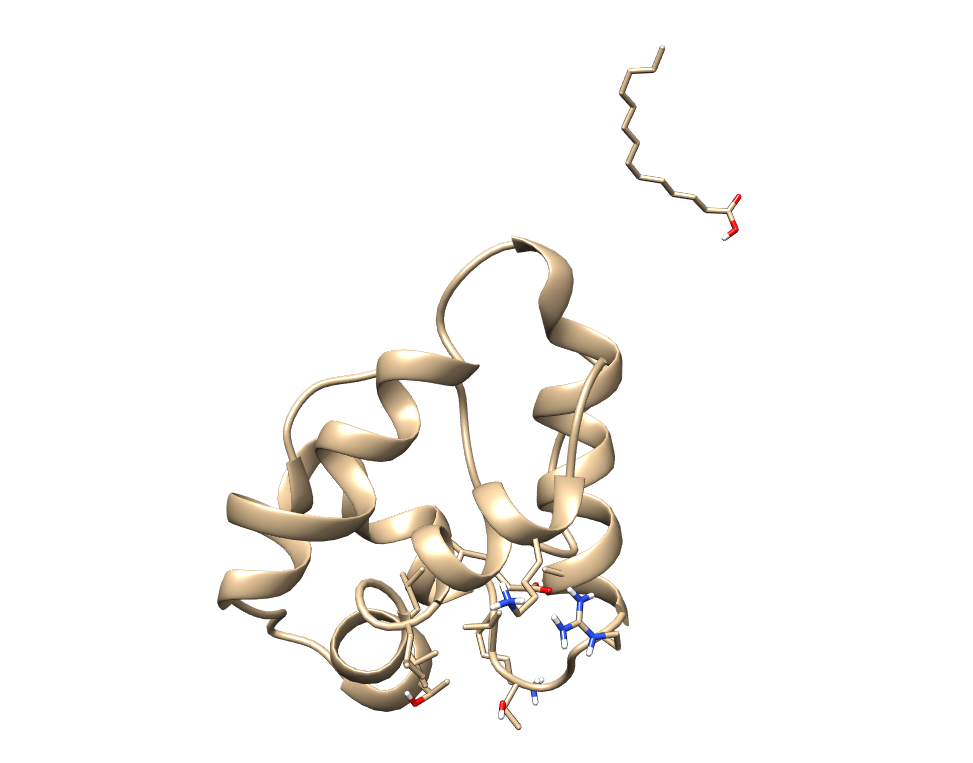 (image/png attachment: myristic-protein.png)
Received on Sat Jan 20 2018 - 06:00:04 PST
Custom Search