From: Arthi Venkat <arthivenkat2.gmail.com>
Date: Wed, 25 Oct 2017 08:35:28 +0530
Hi,
*​"​source leaprc.ff​99​SB​"​ ​is not working, I can able to use only this
forcefield "source leaprc.ff14SB". Can anyone tell me how to solve this
issue. *
*​> source leaprc.ff99SBCould not open file leaprc.ff99SB: not found*
Regards,
Arthi Venkatesan
Assistant Professor Junior,
Department of Integrative Biology,
SBST, VIT University, Vellore - 632014,
TamilNadu, India.
_______________________________________________
AMBER mailing list
AMBER.ambermd.org
http://lists.ambermd.org/mailman/listinfo/amber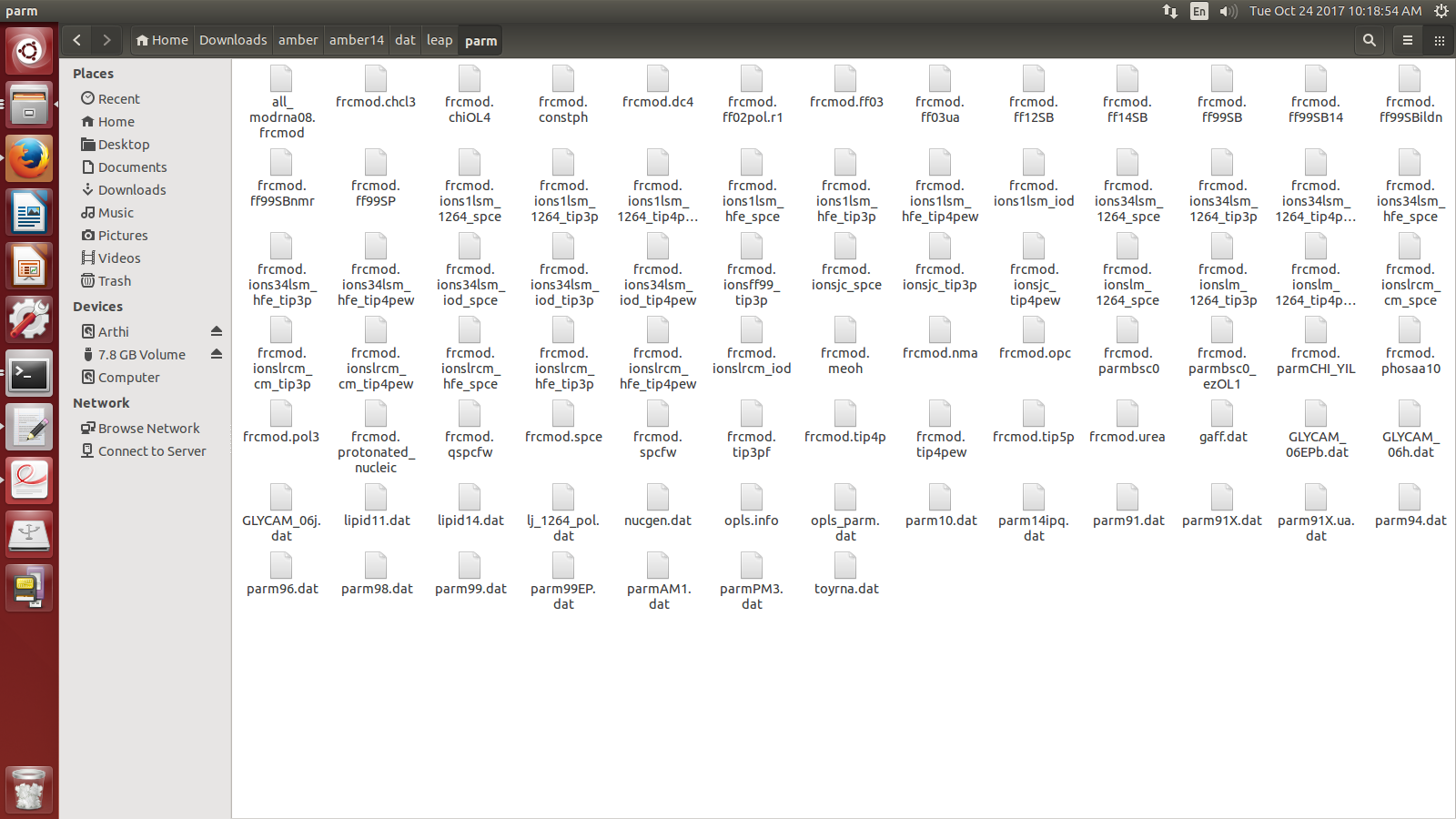 (image/png attachment: amber_forcefields.png)
Received on Tue Oct 24 2017 - 20:30:02 PDT