From: Sun <sunbintyy.163.com>
Date: Mon, 4 Aug 2014 22:49:06 +0800 (CST)
Dear all,
I have a simple rigid ligand whoes structure is simple ( PDB format structure is given below), and I want to calculate ití»s potential energy in gas phase by using the AMBER GAFF force field, I minimized the structure by using sander in AMBERv11, but when I checked the output file of the minimization, I found that the value of the potential energy (EPtot term ) of the ligand is positve. This finding confused me since in my opinion, for a stable ligand, it's potential energy should be a negative value.
The parameter preparation of the ligand was accomplished by using the follwing commands:
antechamber -i lig.pdb -fi pdb -o lig.prep -fo prepi -c bcc
parmchk -i lig.prep -f prepi -o lig.frcmod
To preclude the unprecise possibility of bcc charge, I regenerate the parameter file by using the RESP charge ( the electrostatic potential was calculated after an optimization of the ligand performed at HF/6-31G* level by using Gaussian), however, with the new RESP charge, the final potential energy was still a positive value.
Is the emergence of a positive potential energy normal? If not, what possible reasons in my calculation could lead to such a wrong result ?
Thanks in advance !
HETATM 1 C 1 -6.564 0.702 -0.153 C
HETATM 2 C 1 -6.607 -0.647 -0.165 C
HETATM 3 C 1 -5.435 -1.336 -0.173 C
HETATM 4 C 1 -4.220 -0.693 -0.173 C
HETATM 5 C 1 -4.239 0.659 -0.173 C
HETATM 6 C 1 -5.395 1.341 -0.164 C
HETATM 7 C 1 -3.014 -1.336 -0.171 C
HETATM 8 C 1 -1.848 -0.633 -0.171 C
HETATM 9 C 1 -1.919 0.710 -0.181 C
HETATM 10 C 1 -3.090 1.350 -0.180 C
HETATM 11 C 1 -2.876 -2.681 -0.164 C
HETATM 12 C 1 -1.690 -3.303 -0.156 C
HETATM 13 C 1 -0.571 -2.577 -0.154 C
HETATM 14 C 1 -0.633 -1.236 -0.162 C
HETATM 15 O 1 -5.519 2.567 -0.165 O
HETATM 16 C 1 -6.888 2.964 -0.175 C
HETATM 17 C 1 -7.716 1.666 -0.121 C
HETATM 18 C 1 -8.565 1.555 1.150 C
HETATM 19 C 1 0.724 -0.548 -0.153 C
HETATM 20 O 1 -7.702 -1.174 -0.167 O
HETATM 21 O 1 -5.580 -2.539 -0.181 O
HETATM 22 H 1 -1.037 1.364 -0.187 H
HETATM 23 H 1 -3.071 2.453 -0.184 H
HETATM 24 H 1 -3.705 -3.396 -0.162 H
HETATM 25 H 1 -1.628 -4.405 -0.148 H
HETATM 26 H 1 0.402 -3.097 -0.145 H
HETATM 27 H 1 -7.099 3.539 -1.108 H
HETATM 28 H 1 -7.089 3.632 0.694 H
HETATM 29 H 1 -8.344 1.544 -1.035 H
HETATM 30 H 1 -9.112 0.587 1.195 H
HETATM 31 H 1 -9.326 2.368 1.184 H
HETATM 32 H 1 -7.936 1.633 2.067 H
HETATM 33 H 1 0.745 0.558 -0.120 H
HETATM 34 H 1 1.307 -0.880 0.737 H
HETATM 35 H 1 1.296 -0.837 -1.065 H
-Sun
_______________________________________________
AMBER mailing list
AMBER.ambermd.org
http://lists.ambermd.org/mailman/listinfo/amber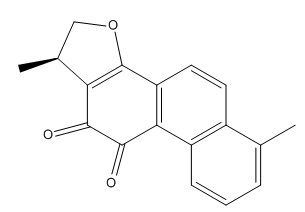 (image/png attachment: ______4.png)
Received on Mon Aug 04 2014 - 08:00:02 PDT