From: Sangeetha B <sangeetha.bicpu.edu.in>
Date: Mon, 19 Dec 2011 14:11:42 +0530
Hi,
I am simulating a protein which contains two phosphotyrosine residues using
Amber 11 and ff99SB force field.
For the parameters of Phosphotyrosine with single protonated phosphate
group, i used the ones available at
http://www.pharmacy.manchester.ac.uk/bryce/amber
The structure obtained after 1000 cycles of minimization showed some
connectivity problem in the phosphate group. An image showing the lack of
connectivity between one of the phosphate oxygens is attached with this
mail.
The input I used for minimization is given below:
complex: initial minimisation solvent + ions
&cntrl
imin = 1,
maxcyc = 5000,
ncyc = 2500,
ntpr = 25,
cut = 10.0,
/
It will be very helpful if any one can tell me what is the reason for this
problem. Any suggestions regarding this would be helpful.
with regards,
Sangeetha
Research Scholar
Centre for Bioinformatics
Pondicherry University
Pondicherry
_______________________________________________
AMBER mailing list
AMBER.ambermd.org
http://lists.ambermd.org/mailman/listinfo/amber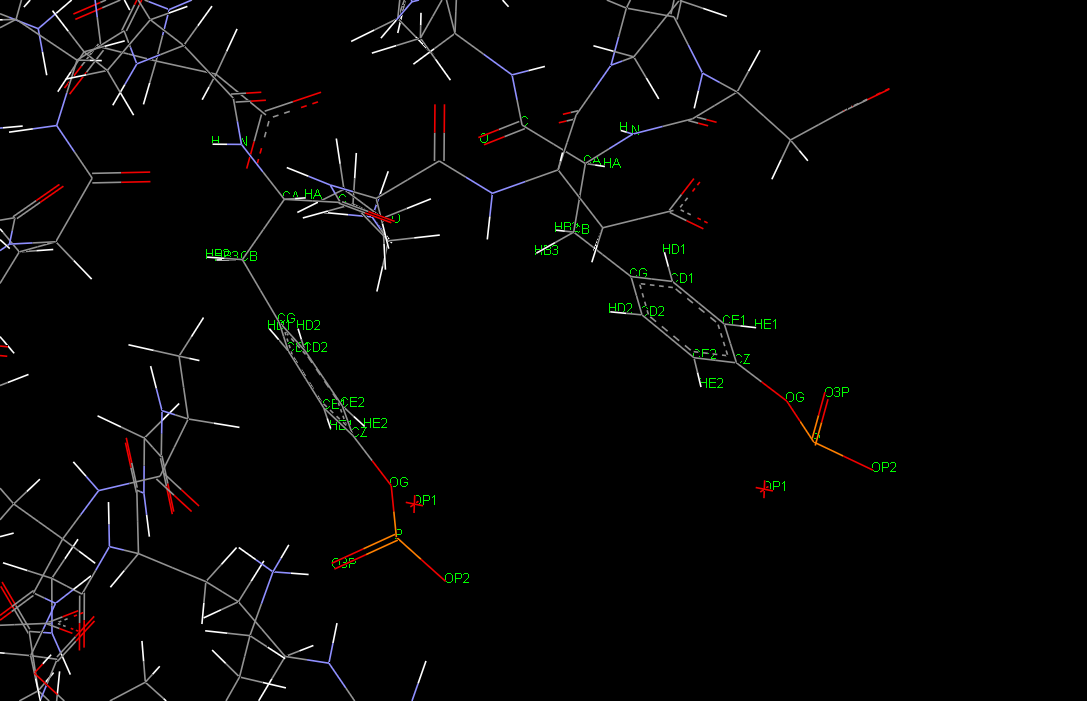 (image/png attachment: ptr_min2.png)
Received on Mon Dec 19 2011 - 01:00:03 PST