From: Pavan G <pavanamber.gmail.com>
Date: Sun, 28 Jan 2007 12:28:29 -0500
Hello all,
I am trying to parameterize a drug and I used antechamber to obtain the
prepin file. The code found three improper angles [pictures attached. In
JPEG format and virus-free]. How do I ensure that these are the only three
improper angles in the system? Why can't atoms C19-C21-C18-C20 or
C20-C15-C24-C19 form an improper angle? I understand that improper angles
confine geometry and sometimes determine the chirality of the central atom.
Thank you.
Pavan
-----------------------------------------------------------------------
The AMBER Mail Reflector
To post, send mail to amber.scripps.edu
To unsubscribe, send "unsubscribe amber" to majordomo.scripps.edu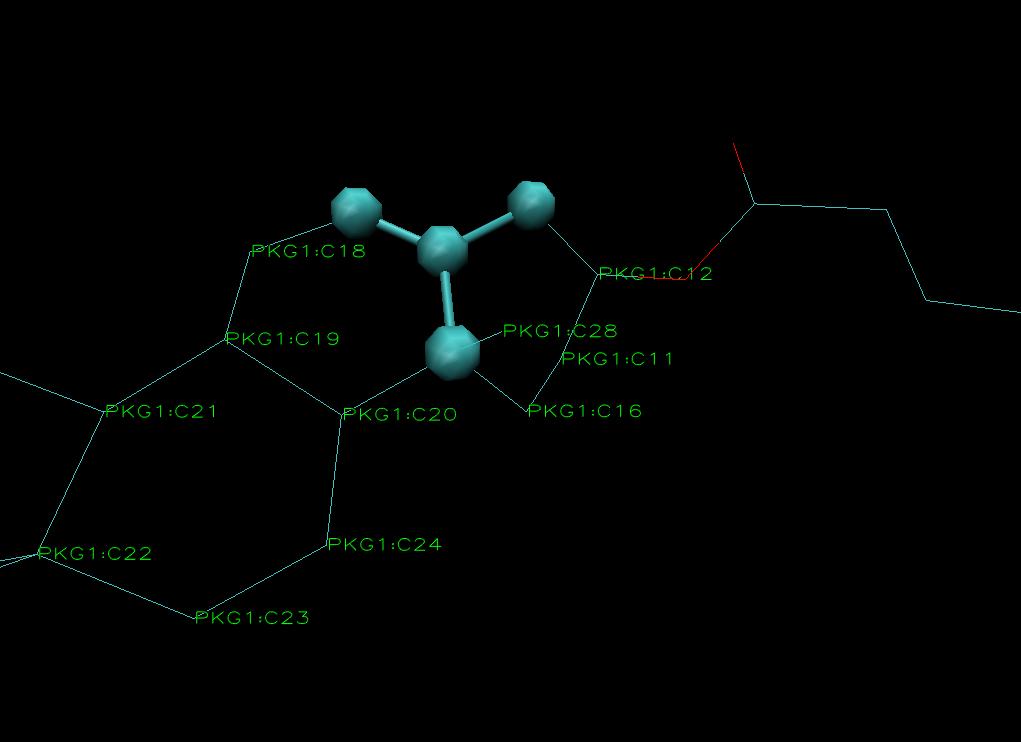 (image/jpeg attachment: snap-1.JPG)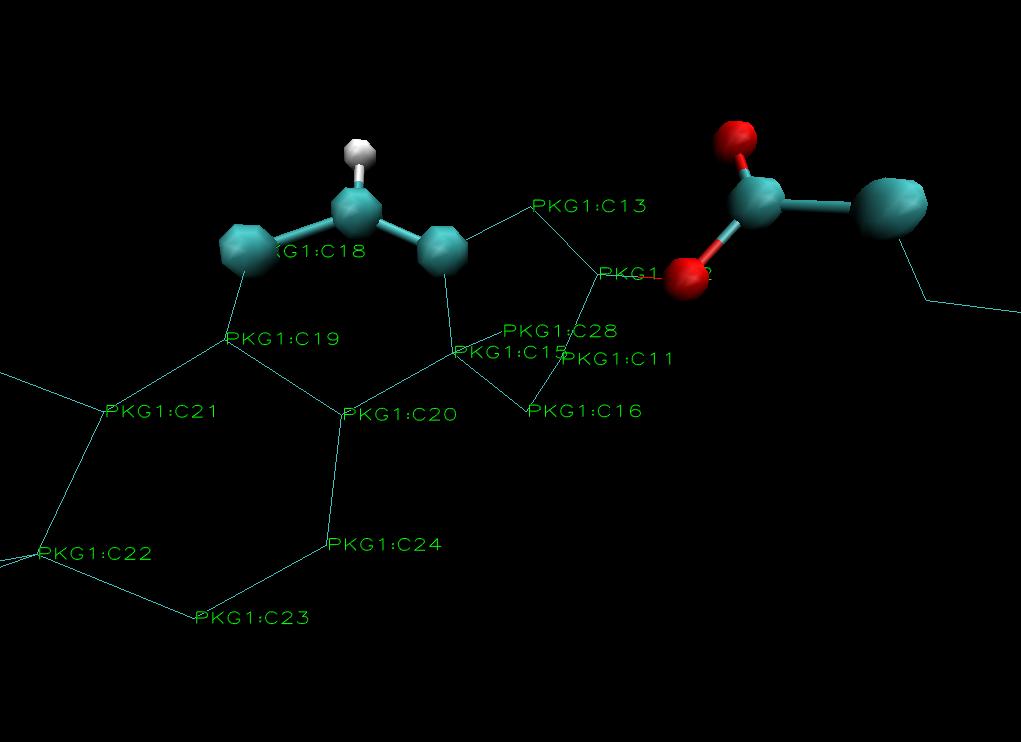 (image/jpeg attachment: snap-2.JPG)
Received on Wed Jan 31 2007 - 06:07:09 PST